Floating Ecosystem Modules
A versatile interlocking system which can be configured to fit site conditions
Floating Ecosystem Modules have multiple benefits including habitat creation, urban waterscaping, water quality management and wastewater treatment.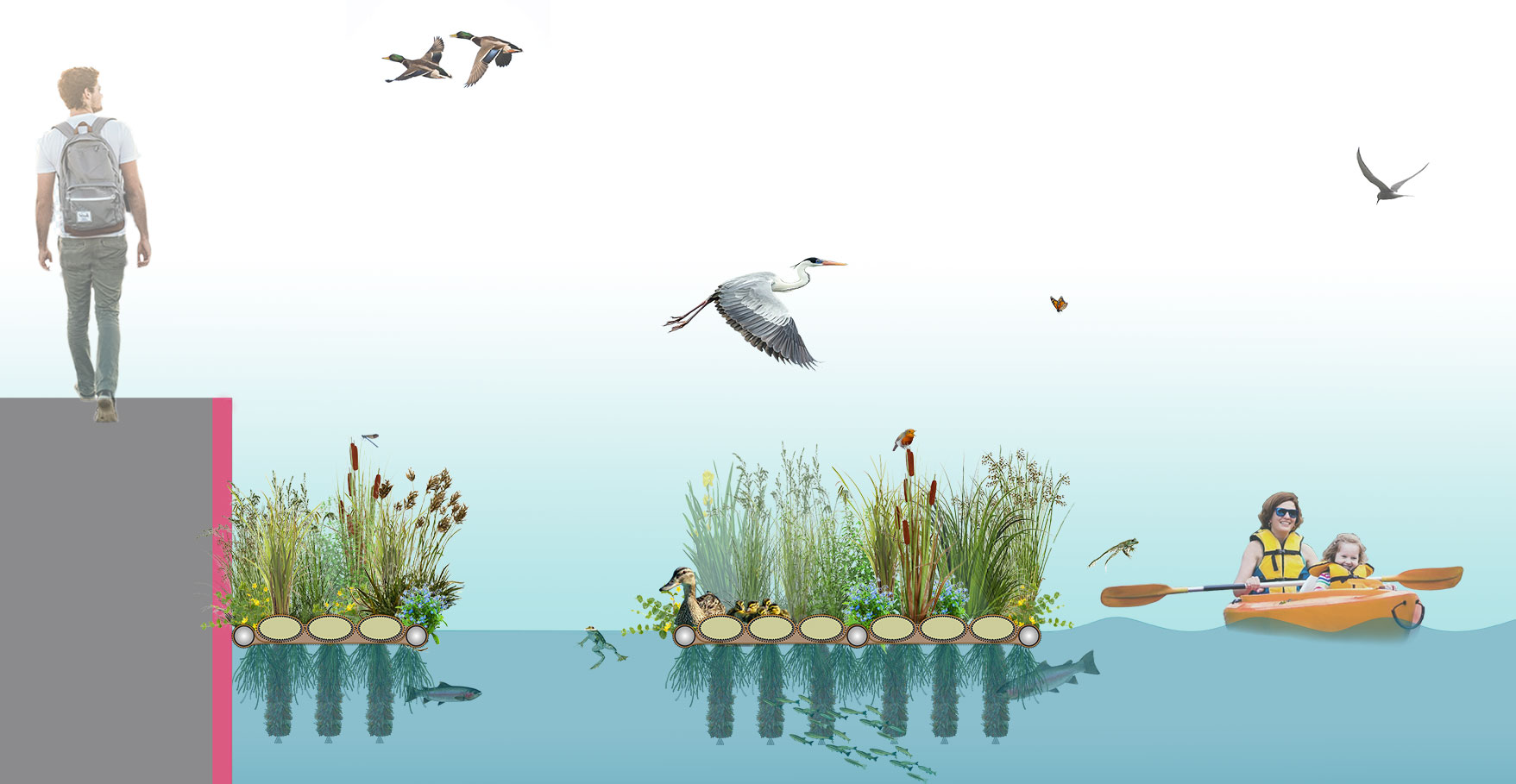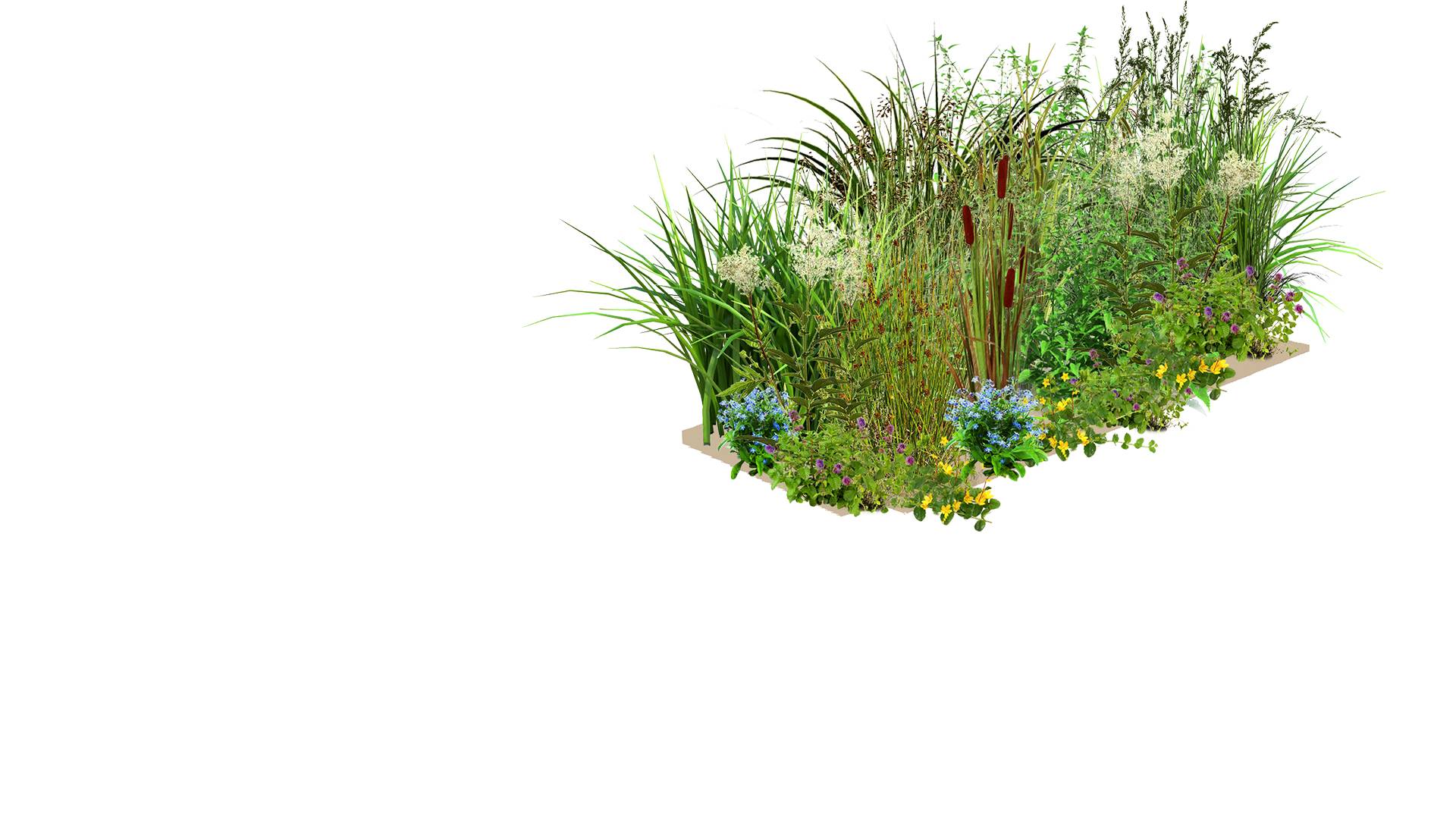 INCREASED WATERFRONT VALUE

The floating islands transform hard-edged waterbodies into living water parks, increasing public amenity and recreation on appeal, raising the value and quality of surrounding properties.

A SAFE HAVEN FOR BIRDS

Specially tailored platforms provide a sheltered refuge for birds safe from disturbance. A mix of habitat types can be created for specific species.

RIVER-READY STRENGTH

Biomatrix builds the strongest floating ecosystems available with a pull strength of over 2,500 kg. This allows our clients to install projects in challenging and dynamic water condi ons.

DESIGN FLEXIBILITY

Five interlocking components can be configured to form hundreds of Floating Island and Floating Riverbank shapes and are connected with tough stainless steel quick connect flanges.

SUSTAINABILITY

Materials are carefully selected for recycled content and recylability and only non-toxic materials are used. Once grown, the system is typically 60% living biomass and 30% marine engineered materials.

PRODUCT / INVESTMENT LONGEVITY

Biomatrix floating ecosystems are the longest lasting available using heavy duty marine engineering materials, including 316 Stainless Steel and HDPE with a typical lifetime of over 20 years.

STRONGER FISH STOCKS

A subsurface forest of roots provides shelter for fish and ideal feeding grounds, improving fish stocks.

IMPROVED WATER QUALITY

A micro-wilderness of submerged roots creates an ideal habitat for millions of microorganisms, which use algae, carbon and excess nutrients in the water as a food source, purifying the water.
3D Planting System
The multiple layers and flexible lanes of the 3D planting system support plant biodiversity
5D Planting System
The natural open beds of the 5D planting system draw inspiration from biomimicry based on the natural integrating clay, wood, and silt substrates.
SS Quick Connect Flanges
Stainless Steel flange connections join modules together with the capability to adjust rigidity, to pivot and to angle
Independent Tough Floats
Each float is independently manufactured and sealed to provide the strongest and longest lasting Floating Ecosystem available
Interlocking Components
12 standard component sizes interlock to create hundreds of ecosystems shapes to match site conditions
Specialist Solutions
Such as high buoyancy planters and submerged ecosystem modules create unique habitats for people and wildlife
3D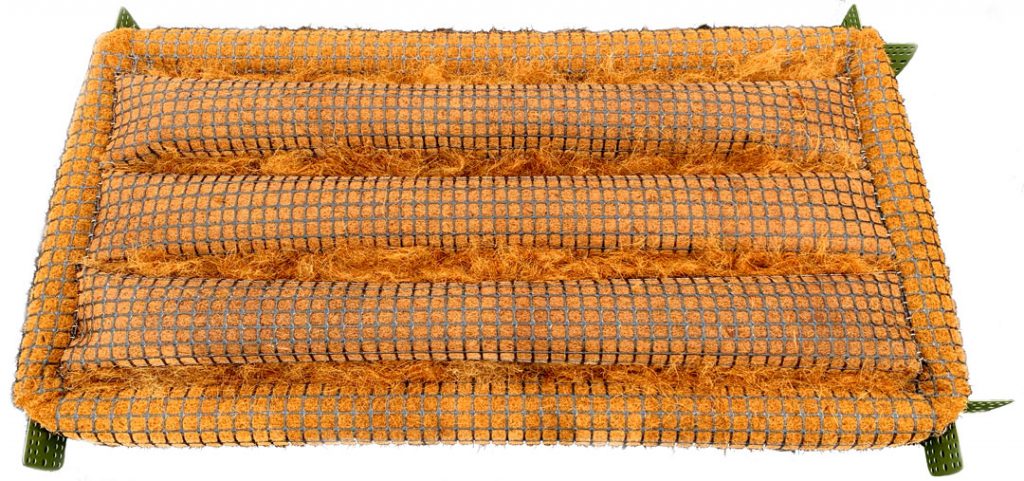 4D
5D
3D Floating Ecosystem
Planting =  3D Lanes

Bolting  = Double SS 316

Strength = 3,000kg
3D modules are designed to be planted with individual plants and may be arranged according to a planting design. Six layers of material in the planting lane construction provide a flexible substrate that adapts to a wide range of plant sizes. 3D modules are suited to all types of planting and are our most popular ecosystem module.
4D Floating Ecosystem
Planting =  3D Lanes
Bolting  = Triple SS 316
Strength = 3,500kg
The 4D matrix is our strongest floating ecosystem.  Structurally upgraded from the 3D with triple bolting to be applied in even more challenging and dynamic environments. 4D modules are suited to all types of planting and are recommended for locations with waves or flowing water.
5D Floating Ecosystem

Planting = universal
Can be designed to 3D or 4D bolting and strength depending on the requirements.
The 5D matrix integrates clay, wood, and silt substrates to support a diversity of plant species. Planting is straightforward and not limited to lanes.  Attractive in all seasons and especially suited to locations where winter aesthetics are important. Biomimics the natural banks of rivers and estuaries.
Floating Tree Planters
Submerged Ecosystems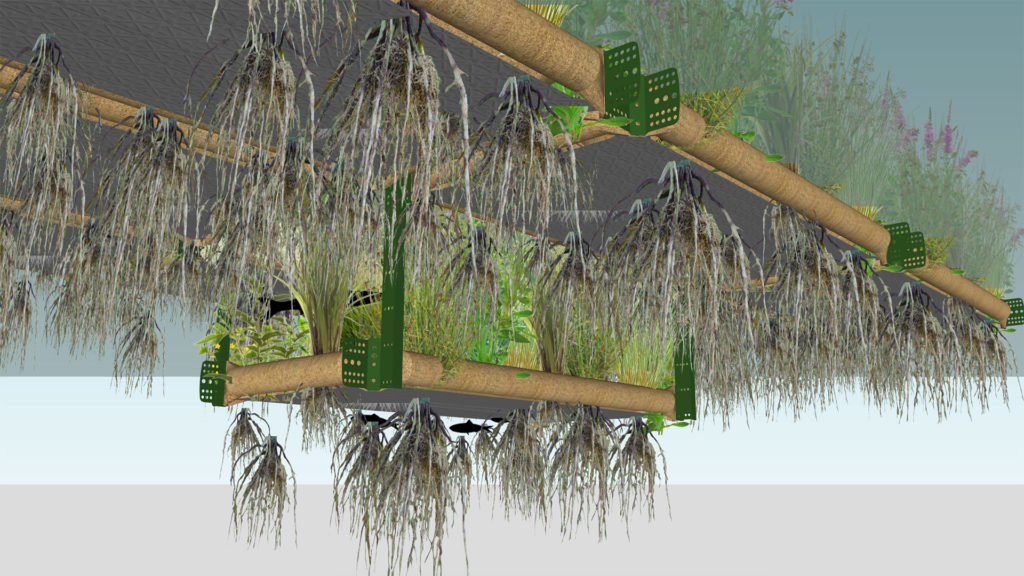 High Buoyancy Floating Planters have ~ 250 kilos of buoyancy supporting a central planting basket, which can hold 75 liters of soil and support small trees and shrubs for vertical planting and habitat variety.
Submerged modules can support a wide range of media from 3D planting lanes and gravel to specialist Ecocean Biohut® fish shelter media. Submerged sections can be un-planted or can be planted with water lilies and other submerged species.
Island Modules 2.3m x 1.15m
TZ2.3 RH 2m2 2.3x1.15m
TZ2.3 LH 2m2 2.3x1.15m
T2.3 1.3m2 2.3x1.15m
R2.3 2.6m2 2.3x1.5m
T2.3 LH 1.3m2 2.3x1.15m
T2.3 RH 1.3m2 2.3x1.15m
Z2.3 1.7m2 2.3x1.15m
HB2.3 2.6m2 2.3x1.15m
R3 3.5m2 3x1.15m
T3 RH 1.7m2 3x1.15m
T3 LH 1.7m2 3x1.15m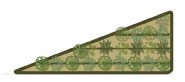 HB3 3.5m2 3x1.15m

Floating Ecosystems in Location
Click on the numbers below to see the many applications for Floating Ecosystems.