Complex Food Chains Support Biodiversity Gains in London's Docklands
The Biomatrix team was recently in London carrying out a scheduled service visit at Ballymore's Millwall Harbour when we observed this lovely Grebe, which we have also seen in years past, nesting on the Floating Ecosystem. The Great Crested Grebe is primarily a piscivorous bird, hunting and eating fish while swimming underwater. It likes to swim underneath the Floating Ecosystem and pop up inside this secluded and sheltered open pool within the Ecosystem design, fringed with aquatic plants. The unique strength of Biomatrix Floating Ecosystems make these beautiful pools structurally achievable. We observed that this year's nest had been successful with a healthy youngster swimming about in the open water.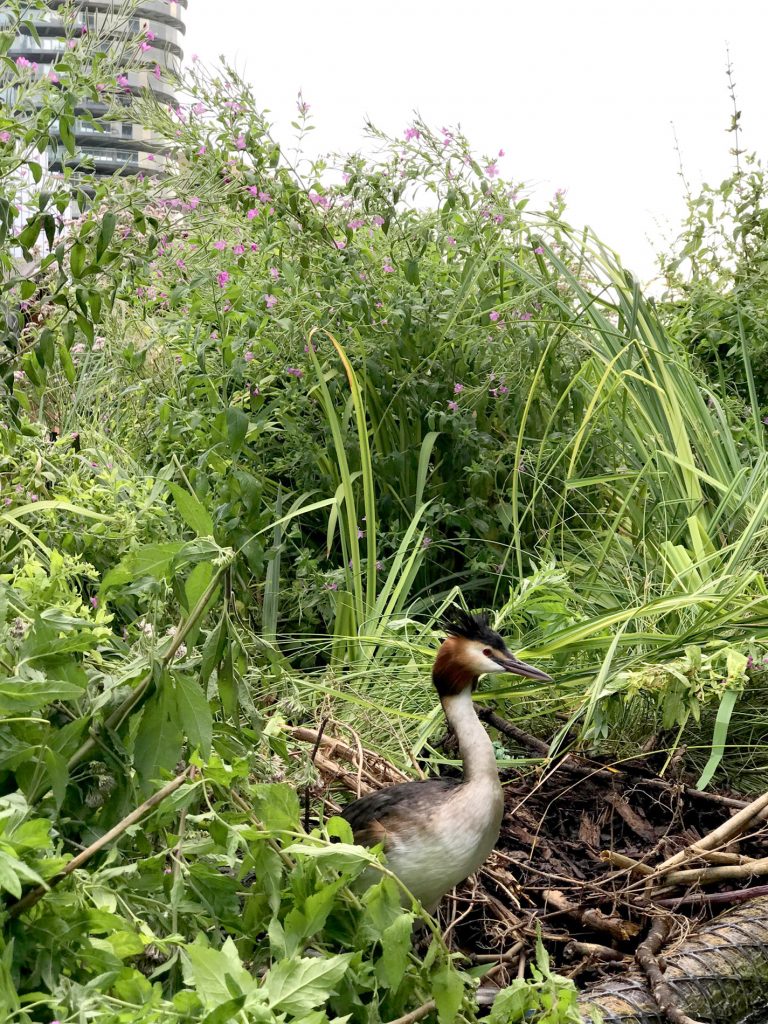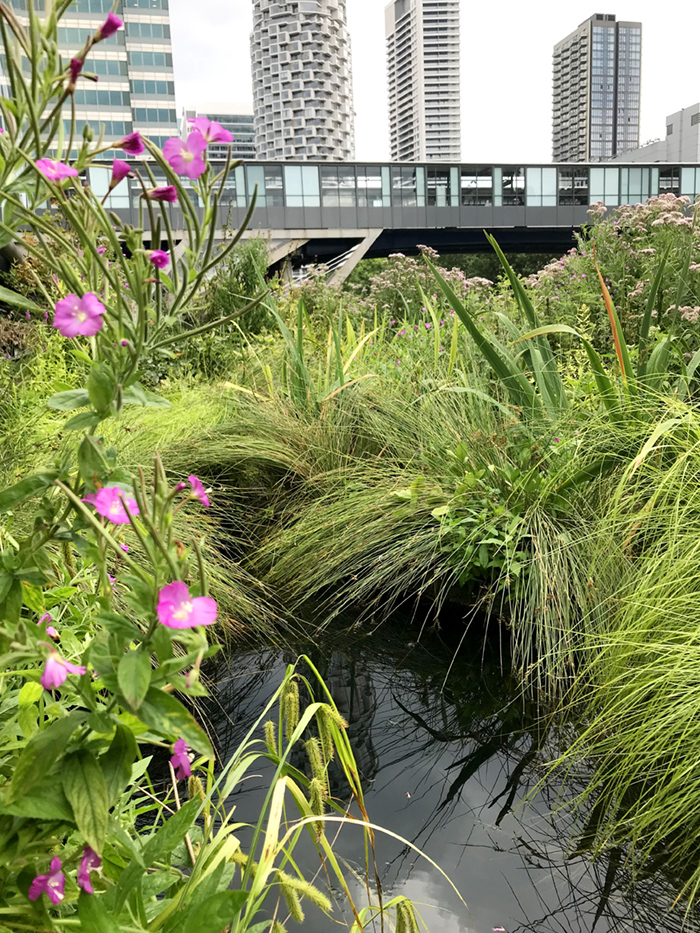 The docklands of London offer extensive potential to bring nature into an area with London's greatest concentration of high-rise buildings. Biomatrix is working to bring natural amenity, urban cooling, and waterscape beauty to this area and its new developments, such as this one at Ballymore's Millwall Harbour project.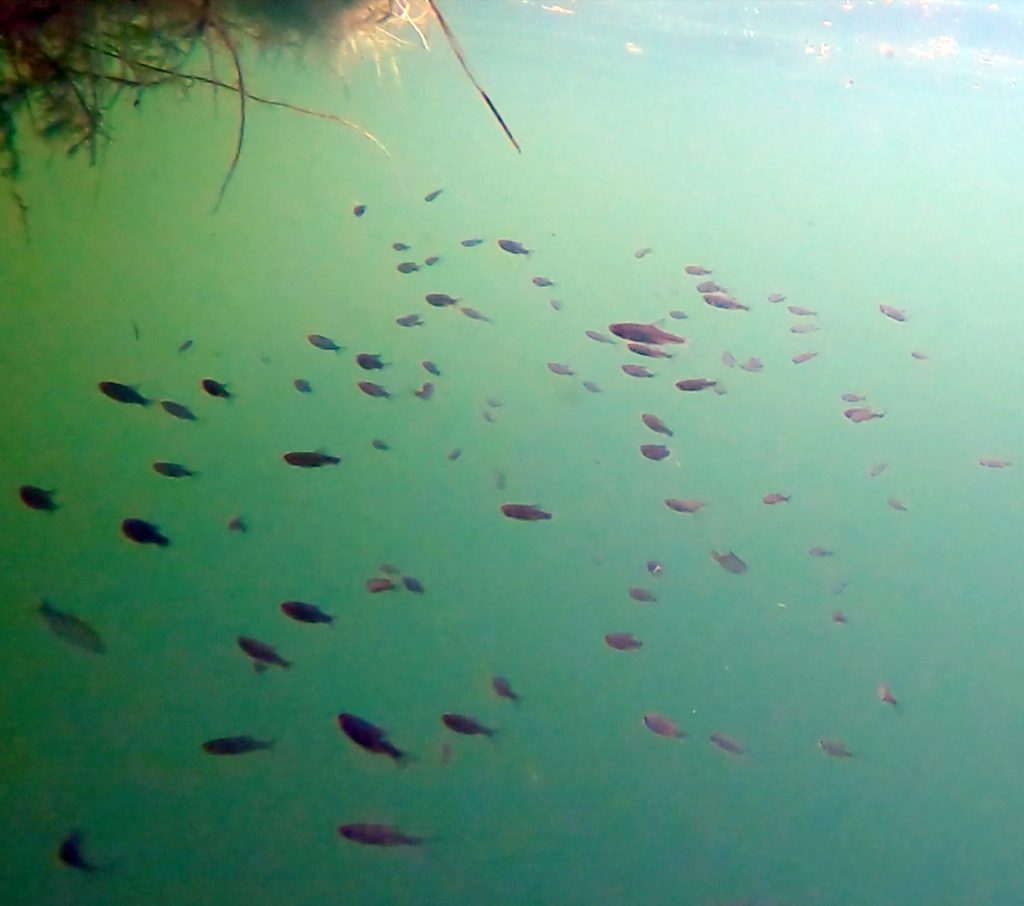 Above the water, the Floating Ecosystem supports a diversity of greater than 20 native aquatic plants providing habitat for pollinators and damselflies, etc. Underneath the Floating Ecosystem, a forest of roots provides ideal habitat for fish to feed. The Great Crested Grebes feed on the fish creating a complex food chain demonstrating the wide-reaching value of urban biodiversity.