Creativity in Nature on a Floating Park
A peaceful February evening in London, people are surrounded by wetland plants at the floating park at the Royal Docks, as the sun sets and the water reflects the London skyline in orange. The Biomatrix team spent the day readying the Floating Ecosystems for another growing season and observing how different people interact with this unique habitat in the urban landscape. Throughout the year we have noticed that people come here to relax and find peace in nature, and also to express their creativity. There have been poetry sessions, singing groups, dance performances, and artwork created by people enjoying this floating garden and pocket park.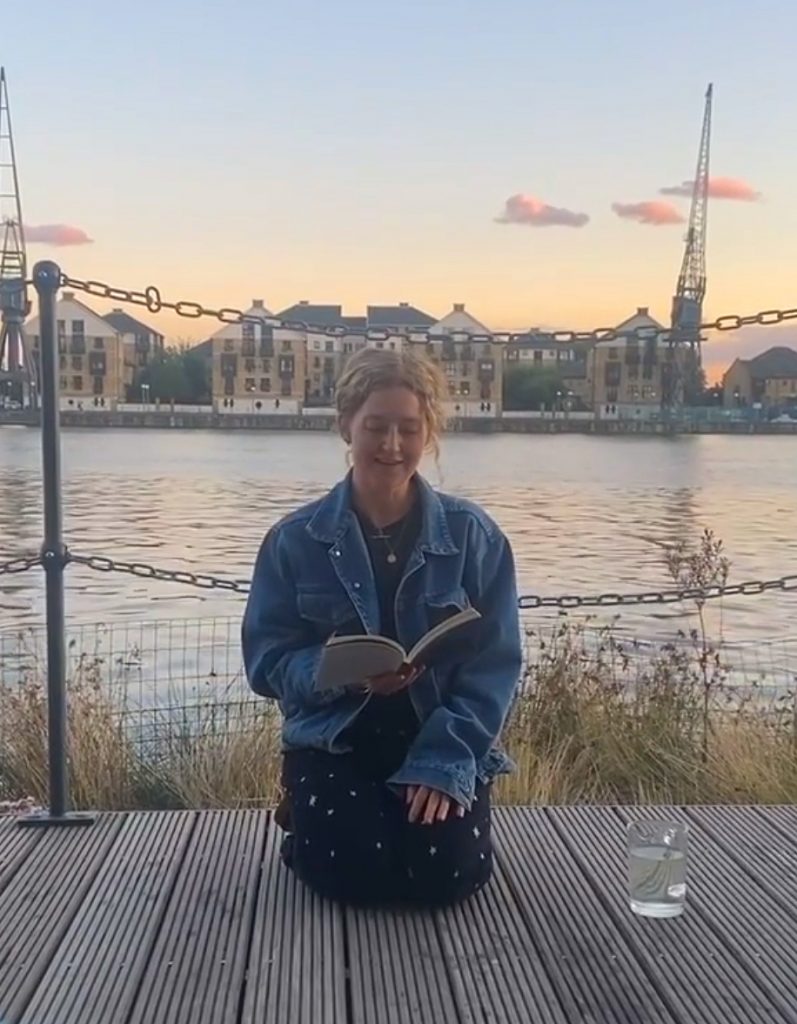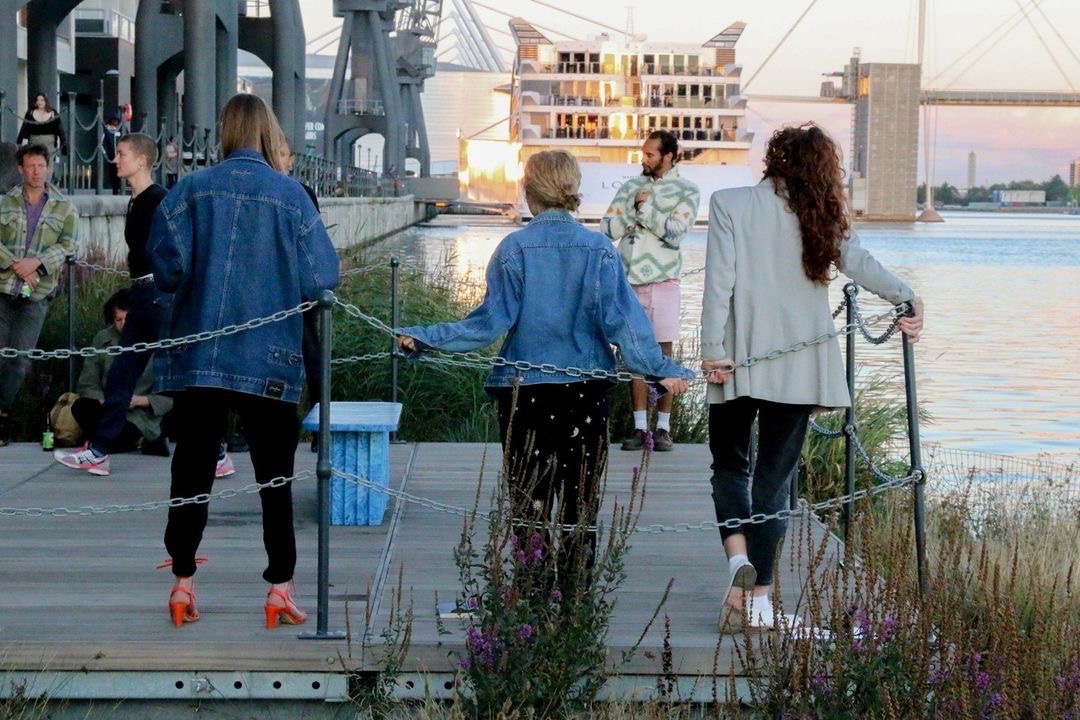 Readings & Rituals, Newham Word Festival 2022.
In the Autumn a group of local artists performed a piece called "Readings & Rituals" on the floating park.  This was commissioned by Newham Word Festival and featured new writing, poetry & movement celebrating our relationship with the planet and each other.
"The floating garden is a transformative space! It is wonderful to perform there together, a real dream come true on a beautiful day so close to the life of the water. The Royal Docks floating garden is gorgeous. Biomatrix Water created something so special here in Newham that so many people get to enjoy."
– Adam Moore
London based Artist
adammoorecreate.com
The addition of floating platforms and walkways surrounded by Floating Ecosystems make it possible for people to interact with the waterways in more direct ways.  This is a welcome place to sit and find inspiration from and connection with nature.
This fellow brought his own chair and his computer and created some digital artworks surrounded by nature, with the tower blocks above, and the cable car running past.
While local people are getting inspired, creative, or just resting and enjoying the location, on the Floating Ecosystems the water mint, lime grass, and marsh marigolds begin to poke their heads above the substrate with the warming days of Spring.