Bringing Floating Solar to Life
Between 2014 and 2018, the installed capacity of floating solar worldwide has increased by a 100-fold (World Bank, 2018). With the demand for floating solar expected to rise, more attention will be placed on the ecological and aesthetic impacts.
By integrating floating ecosystems with floating solar areas, we are able to create living energy-landscapes that are not only productive, but also benefit ecology, increase water quality and add aesthetic value. This makes floating solar applicable in waterbodies where it wouldn't be otherwise, such as in small-scaled decentralised energy projects, or in areas where aesthetic and ecological benefits are sought.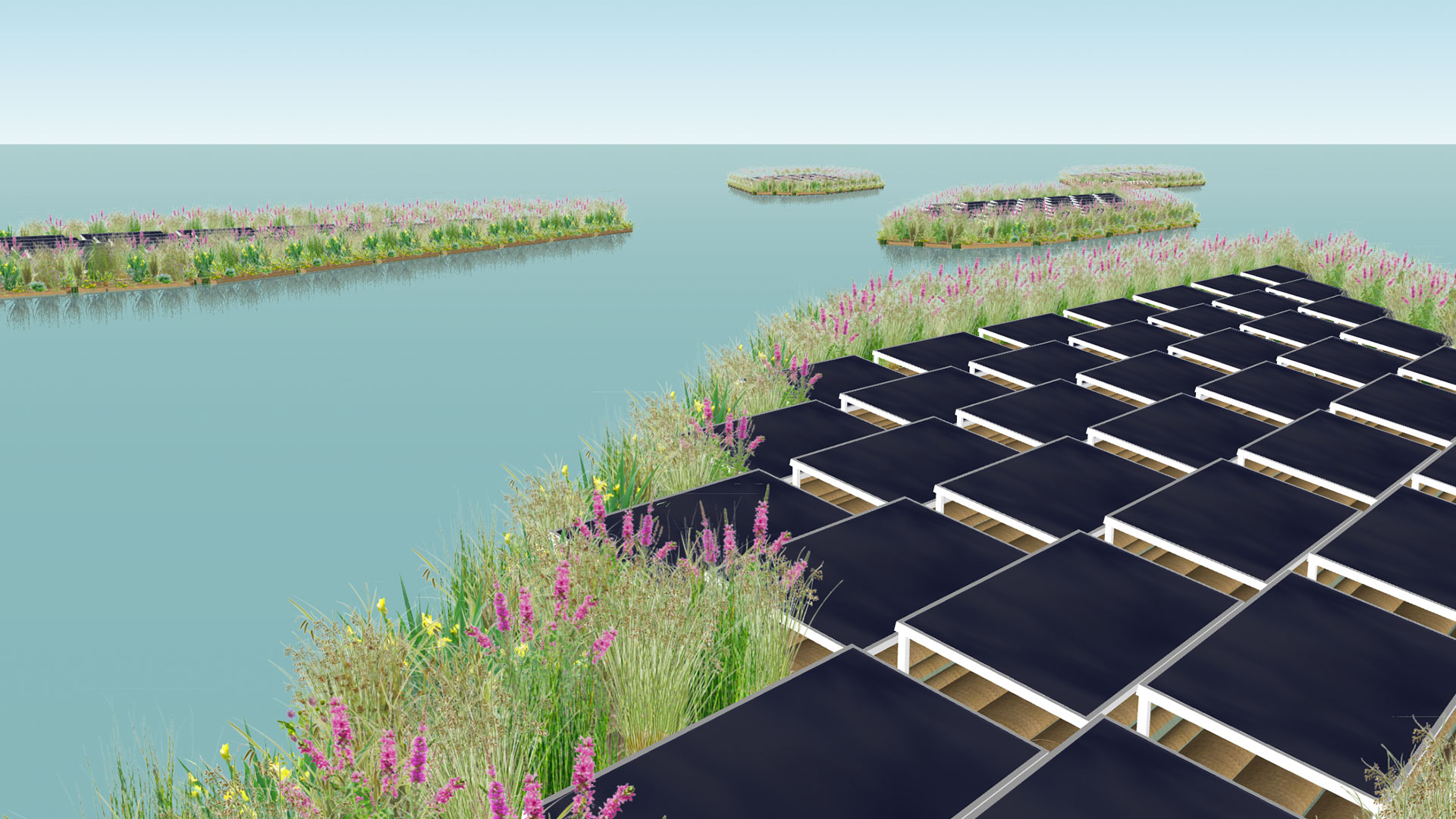 Project Lifeboat was installed in December 2018 as the first Biomatrix Solar Active Island Reactor, purifying polluted water using solar powered aeration.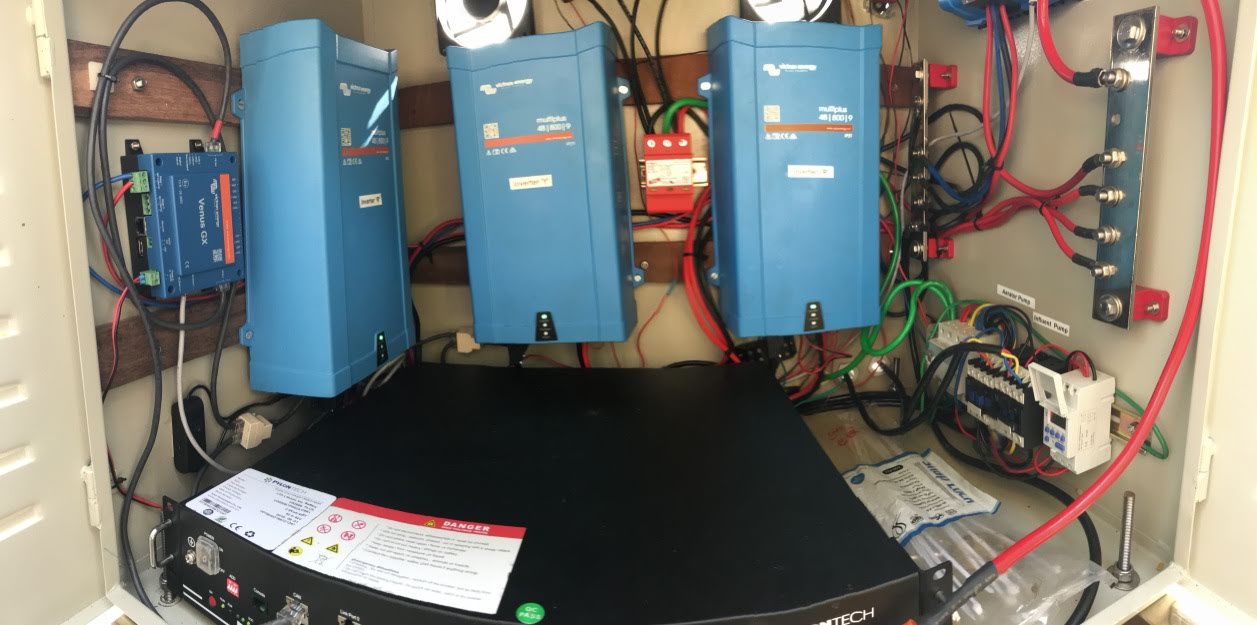 Solar batteries and control panel, converting DC Solar to 400V 3 phase industrial power
Project Lifeboat is made possible by Conscious Ground