A Year of Transformation at Graving Docks in London
Three new Biomatrix 5D Floating Ecosystems bring new life to a previously disused dock area that is in front of a new primary school at Canary Wharf, London. The project was launched in November 2021 for Canary Wharf Contractors and forms an important part of the Canary Wharf Biodiversity Action Plan. Now, one year on from installation, the Ecosystems are flourishing and bringing vibrant natural features to the urban landscape.
November 2021
May 2022
July 2022
October 2022
The Floating Ecosystems were assembled at Wood Wharf, a new neighbourhood of Canary Wharf, and then towed into position at Graving Docks. The docklands of London offer extensive potential to bring nature into an area with London's greatest concentration of high-rise buildings. Biomatrix is working to bring habitat, urban cooling, and waterscape beauty to this area and its new developments and we have currently completed five projects in this area.
Floating Ecosystem modules are a versatile interlocking system which can be configured to fit site conditions.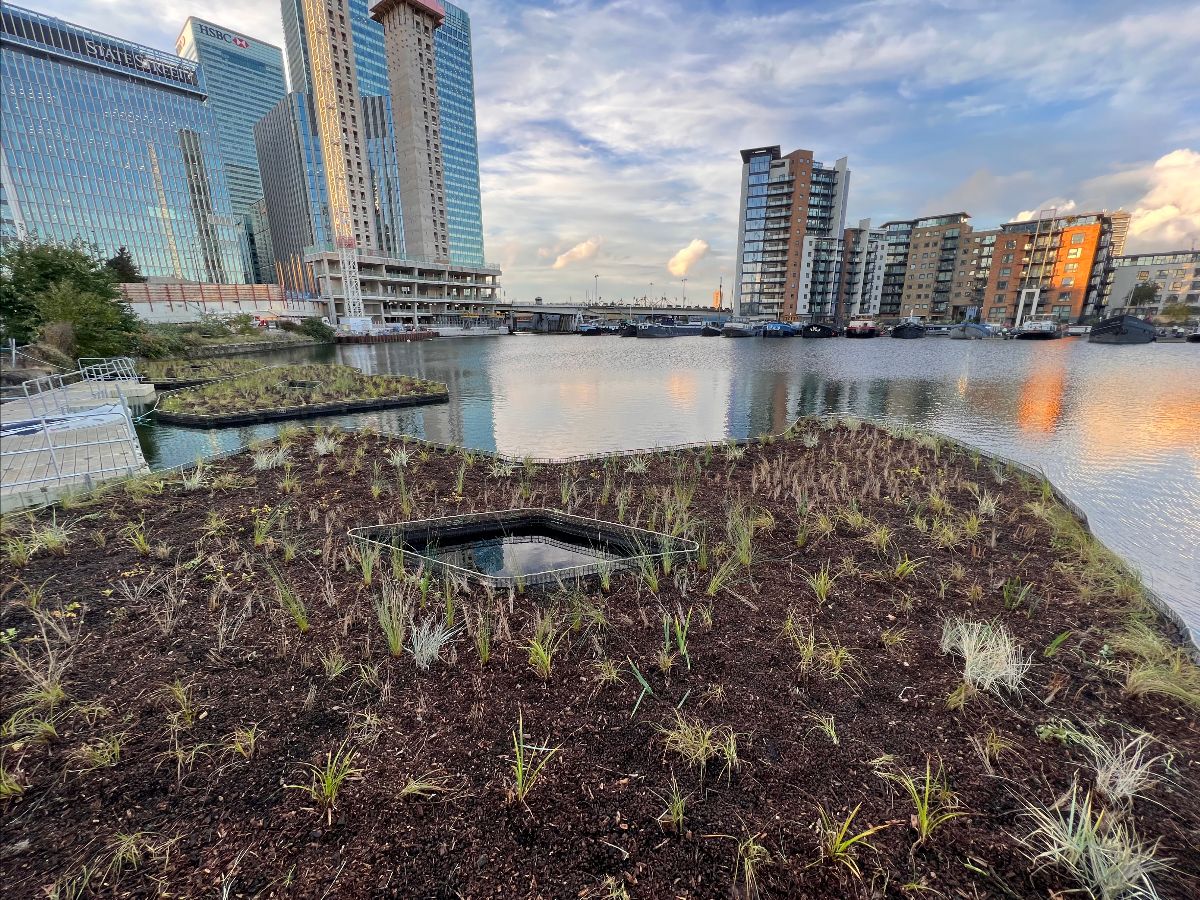 The Floating Ecosystems provide multiple benefits including, natural waterscape amenity, water quality enhancement and a complex multi-level habitat for fish, pollinators, and invertebrates. The unique Biomatrix 5D Specification ecosystem design utilises a custom blend of natural substrates to provide a natural planting media, which biomimics the materials found naturally in riparian and estuarine wetlands. This system and unique natural planting media is already supporting a full diversity of ecological niches, and is even supporting mycelium and mushrooms on these unique floating islands.
There are close to 4000 native aquatic plants comprising more than 15 species that are flourishing on the Ecosystems.  These provide crucial habitat for pollinators including butterflies, dragonflies, & damselflies. We worked together with the landscape architecture firm HTA to design the planting scheme.
The water quality is improved through the micro-communities that form around the roots and on the structure, providing a unique natural water quality solution powered by nature. The 360m2 of Floating Ecosystems in Graving Docks bring a calming natural feeling to this dense urban environment, and it has become a local talking points as it changes through the seasons, from spring hatchlings, to mid-summer blooms.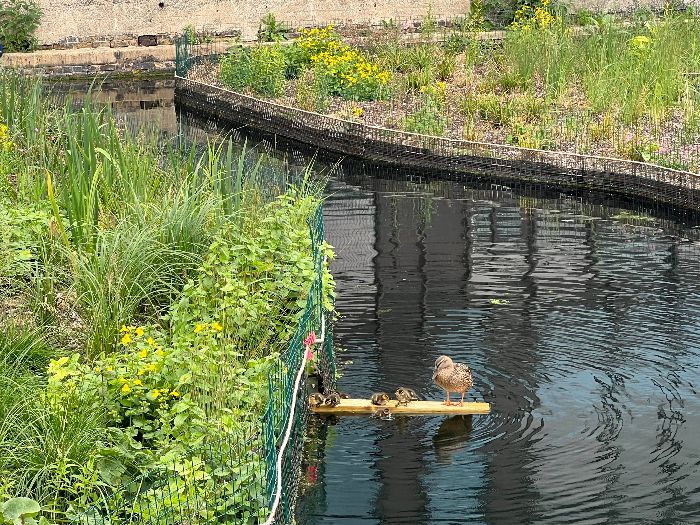 In the summer ducks, geese, and coots hatched successfully hatched offspring in this protected environment. Families could often be seen enjoying watching the nesting birds and the ducklings, goslings, and chicks.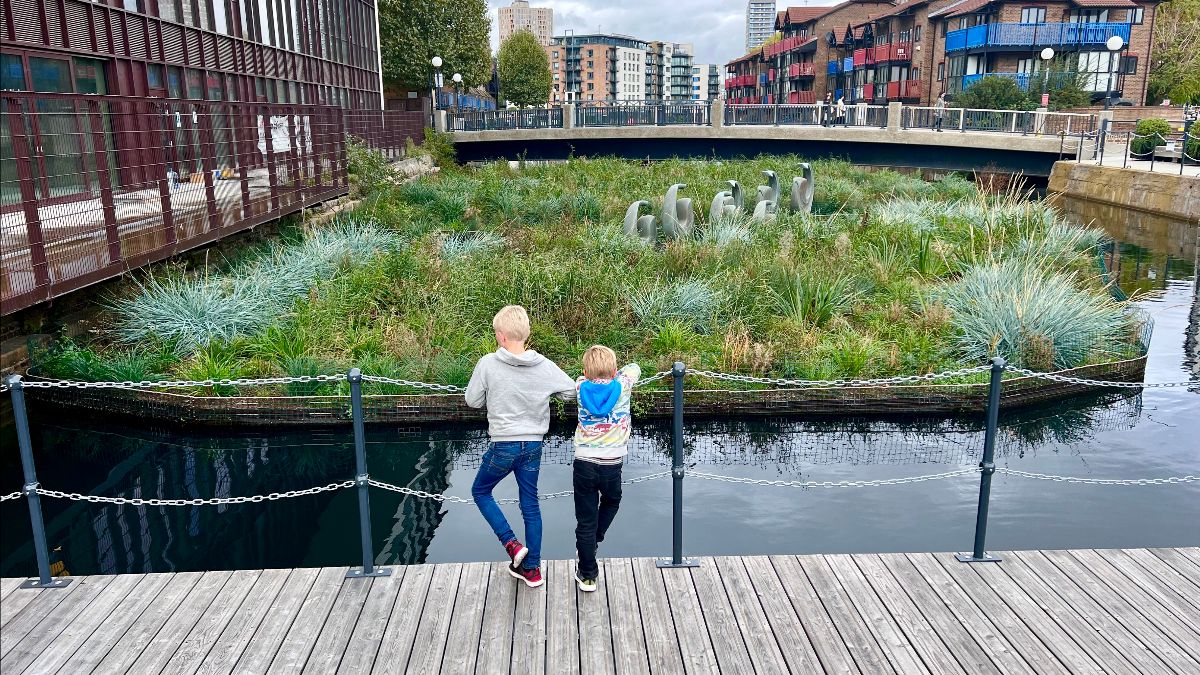 Having close proximity to nature in the city has huge benefits for our health, well-being and enjoyment of life.  It is wonderful to see the excitement that people experience witnessing new life emerging and development.