Pioneering a New Era in Floating Water Parks
Wild Mile Chicago
Wild Mile Chicago is a floating eco-park located on the North Branch Canal of the Chicago River. It is the world's first mile-long floating eco-park, that is currently coming to life section by section. This latest phase represents 5 years of collaboration between hundreds of volunteers and supporters, and the 5th stage of Floating Ecosystems on the river. The project has been growing in scope and complexity each year.
Before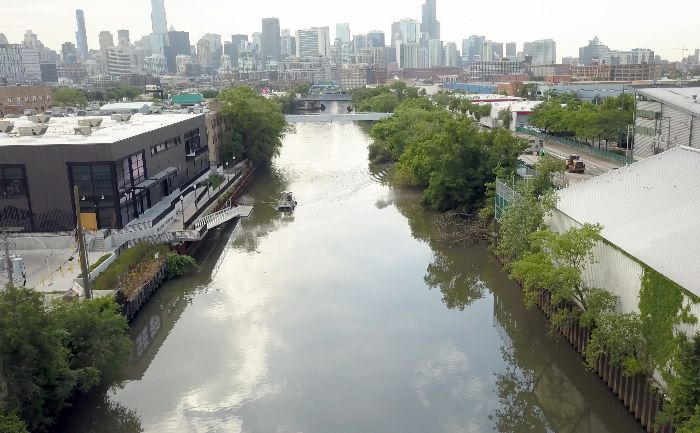 During Installation 2021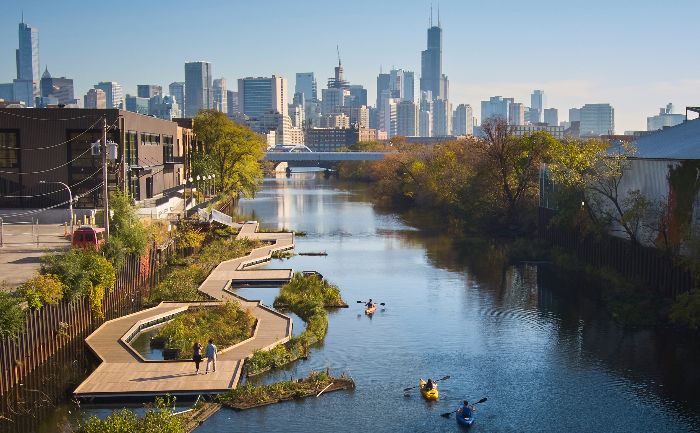 The installation incorporates a meandering section of boardwalk open to the public, reconnecting the neighborhood with the Chicago River as a living aquatic ecosystem for the first time since pre-industrial days. This is part of a paradigm shift in the way municipalities view and imagine their urban water spaces and the potential benefits they have to offer. The benefits include increasing biodiversity, amenity, improving water quality, and public health and well-being.
Video featuring incredible drone footage of the latest installation of Floating Ecosystems, a meandering boardwalk and a learning platform.
Watch Our Video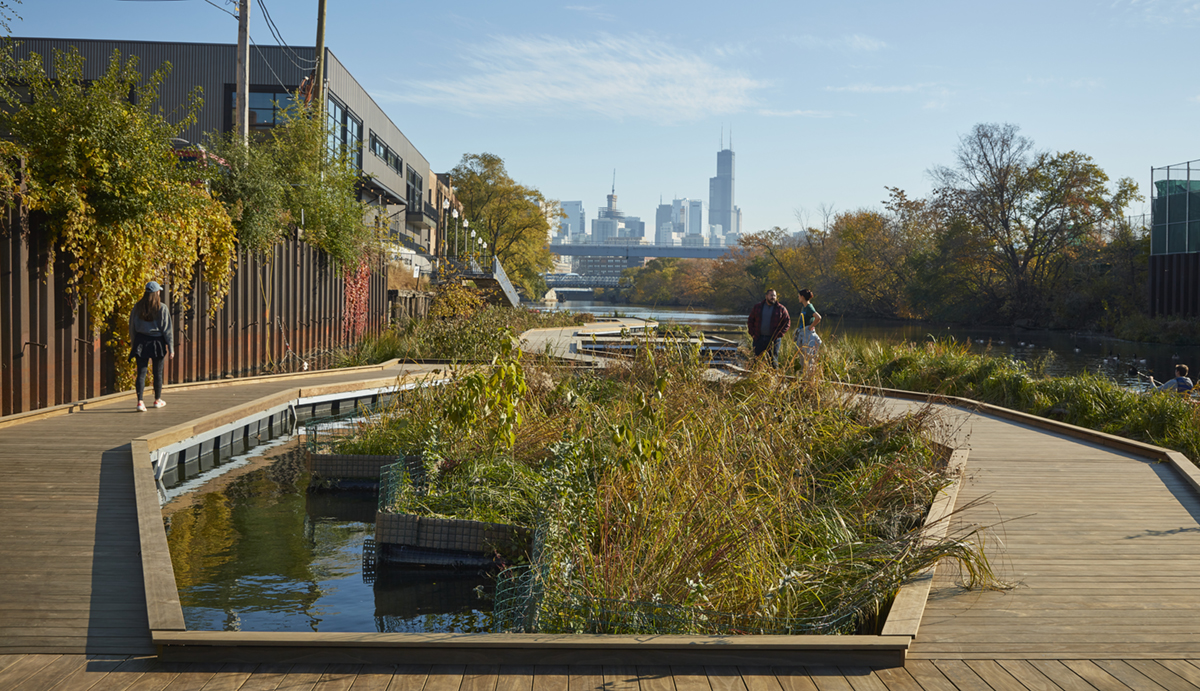 The latest project phase incorporates extensive areas of our 5D Floating Ecosystem technology. The 5D technology biomimics the natural substrates found within riparian ecosystems, clay, woody debris, and silt to provide a key habitat within the planting substrate itself for the many species which burrow in damp soils, such as amphibians, and many beneficial insects.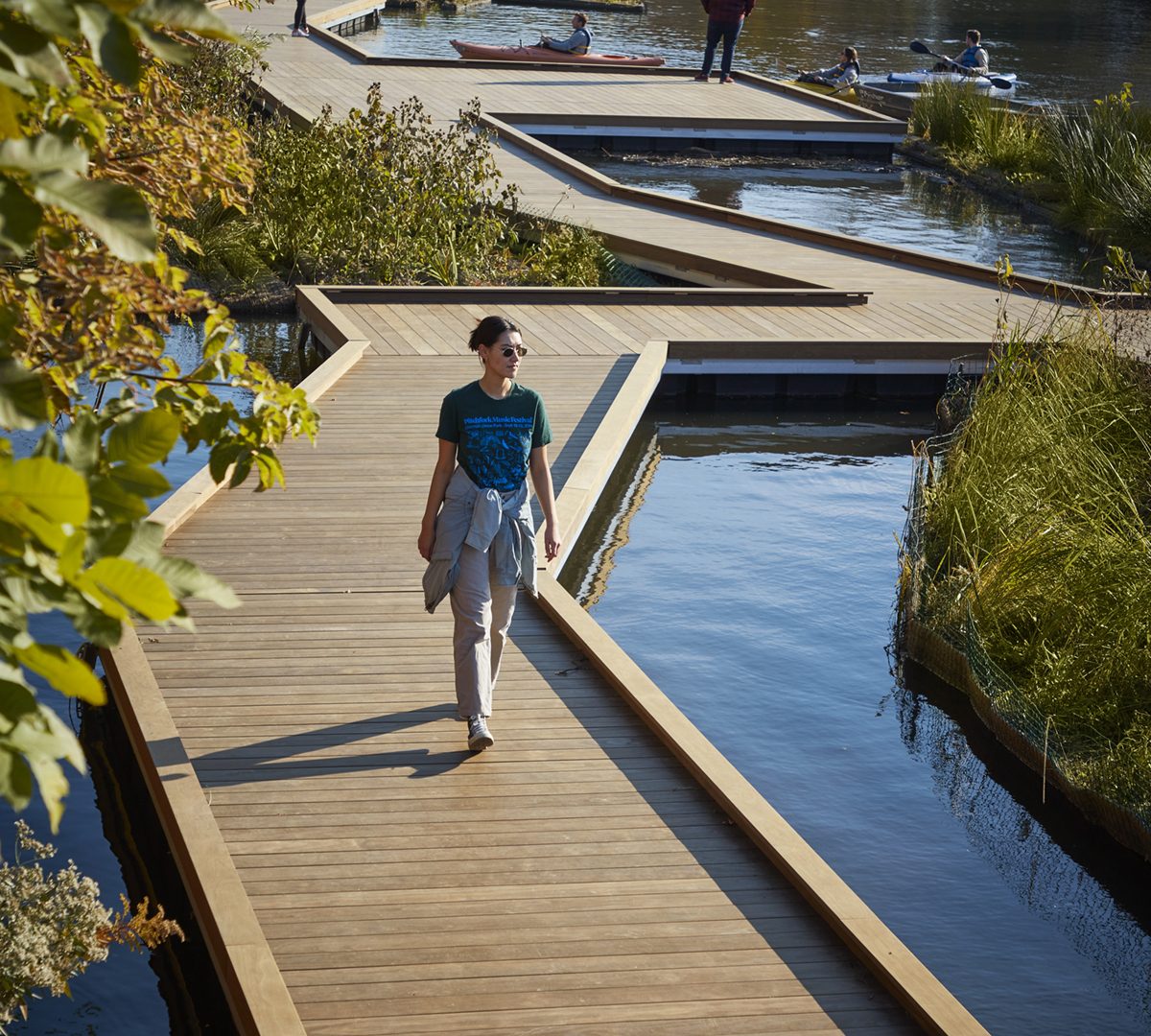 Since its inception, the project has worked closely with the Chicago Botanical Gardens for the selection of native and bioregionally important plant species.  Ongoing research and testing, as to the efficacy of the ecosystems' ability to improve water quality, have provided some compelling evidence indicating removal rates of 6.9% for nitrogen & 6.0% for phosphorus.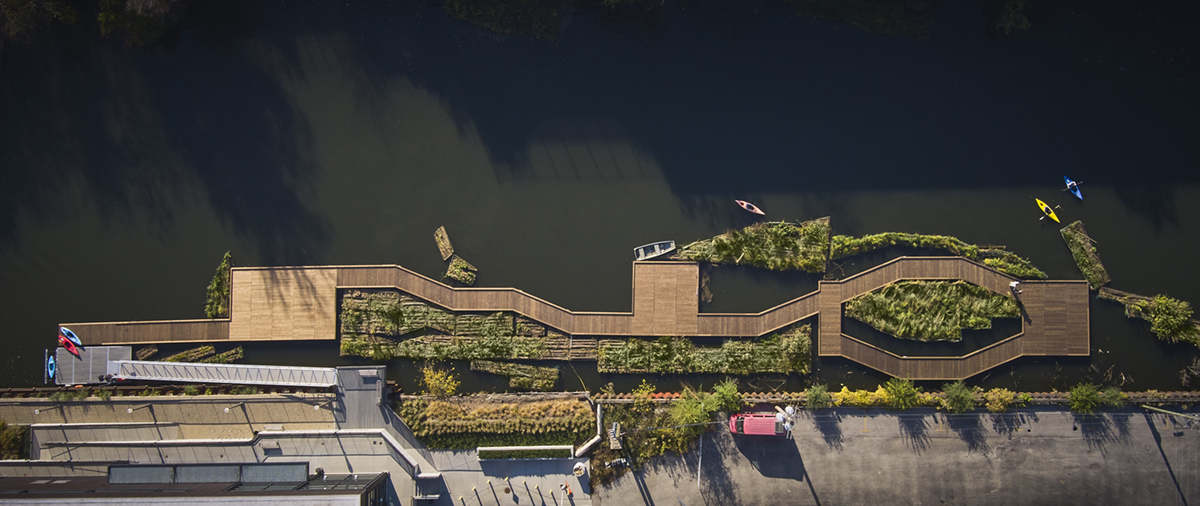 The boardwalk provides easy access to the water for water sports enthusiasts.
A floating learning platform will be used for educational classes.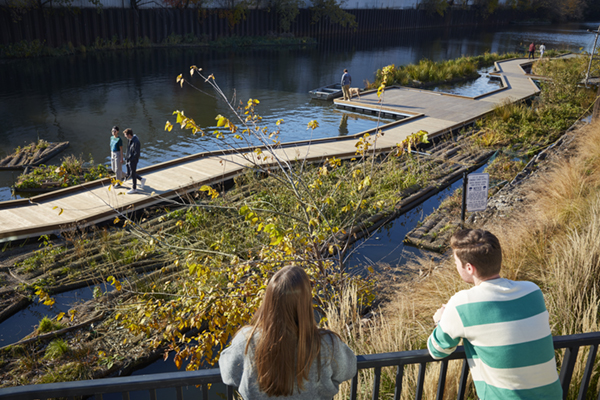 The pioneering team at Urban Rivers are visionary catalysts for river restoration both in Chicago and beyond.
Photo Credits: SOM, Urban Rivers, Shedd Aquarium