Underwater Life Thrives Below Our Floating Salt Water Ecosystem
Dive underneath our Floating Ecosystem to see a world of colourful new life.
We are delighted to share this underwater video of the colourful and diverse species that are thriving on the Floating Estuarine Ecosystem installed at Wapping Dock in Liverpool in June.
It is exciting to see the native halophyte plants taking hold on top of the Floating Ecosystem and the underwater life on the edges and underneath the Island. The Fish Refuge structure from our friends at Ecocean is also attracting lots of fish and other sea life.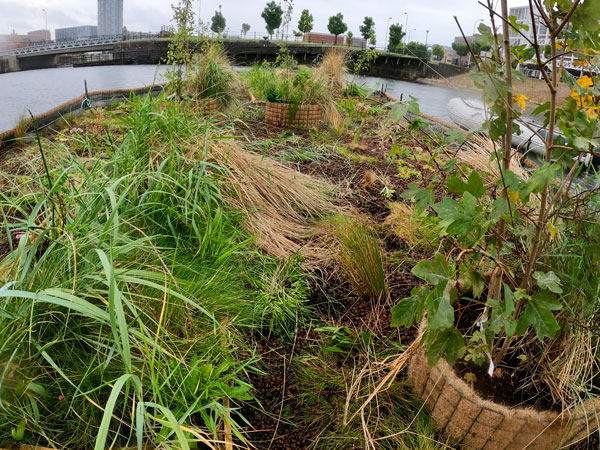 This project is a unique exploration of the integration of floating ecosystems in saltwater docklands. It utilises our unique 5D Planting System and features multiple habitat types including elevated feature planters, lined rainwater catchment planters, submerged shallow gravel pools, and submerged fish refuge structures.  The Installation is a part of Liverpool City councils "Urban Green Up" with support from WSP.