River Brent, Hanwell UK
Challenge:
Biomatrix Water Land & Water Services, and Terraqua Environmental Solutions, were commissioned by the Canal & River Trust to provide river bank protection and new habitat, in order to restore a vertical concrete edged section of the River Brent. The project team was tasked with creating new riparian habitat without obstructing flow or navigability of the waterway.
After Installation, Winter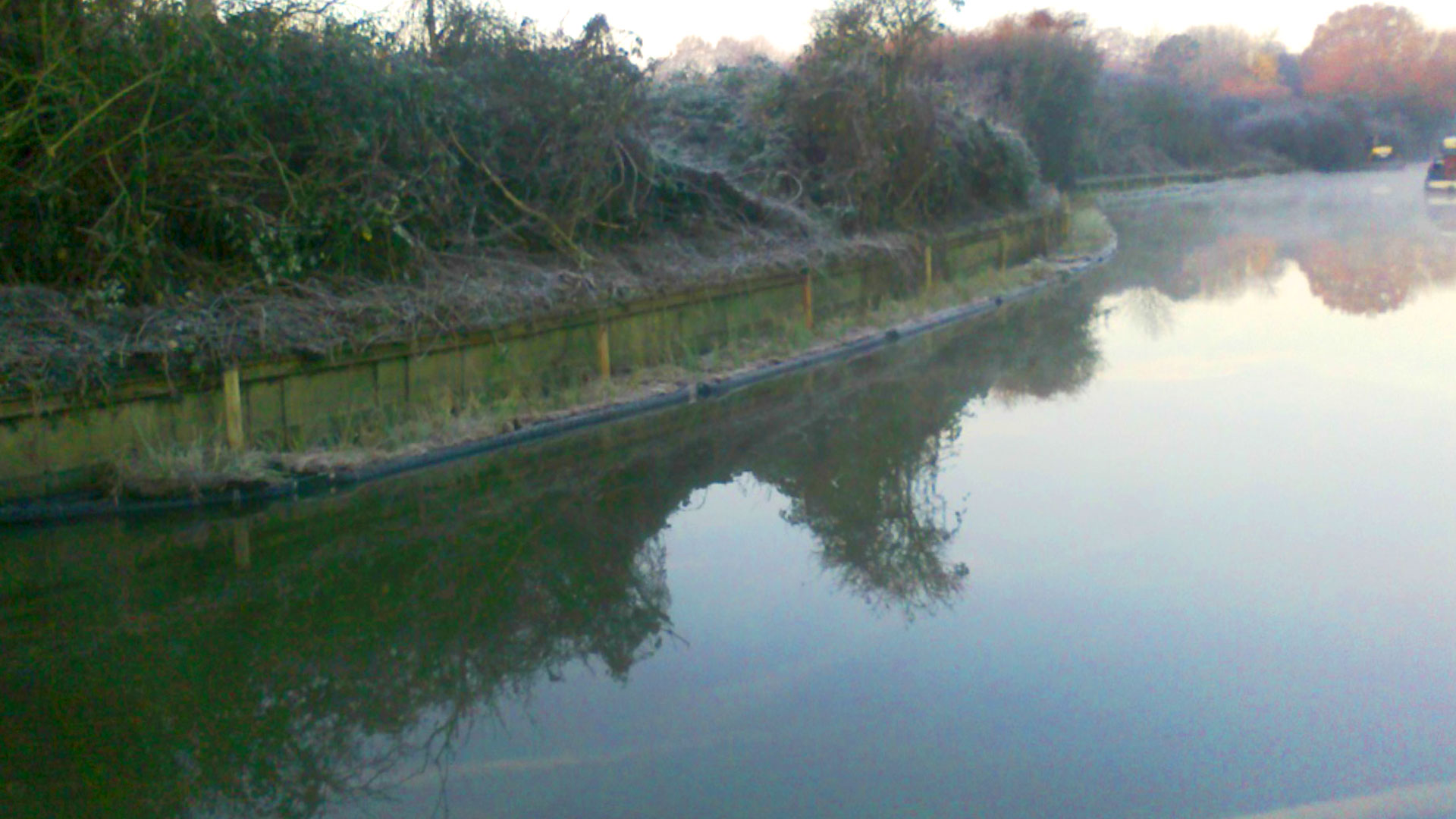 First Shoots, Spring
Fully Grown Ecosystem
Solution:
A Floating Edge Ecosystem was designed that stretched along 124 meters of riverbank, with a natural curvature to allow water and any flotsam to flow past smoothly, without obstructing the water flow. The floating riverbank was engineered with anchoring posts, which allow the system to move up & down with the changing water levels. The floating nature of the system, and the ability for water to flow smoothly underneath were important features for the approval of the Environmental Agency (EA) in the floodprone location.
Installation took just 3 days, in collaboration with Land & Water Services and Terraqua Environmental Solutions. Sections fit together using a locking stainless steel quick connect system, which can be adjusted to match up to the curvature of the embankment.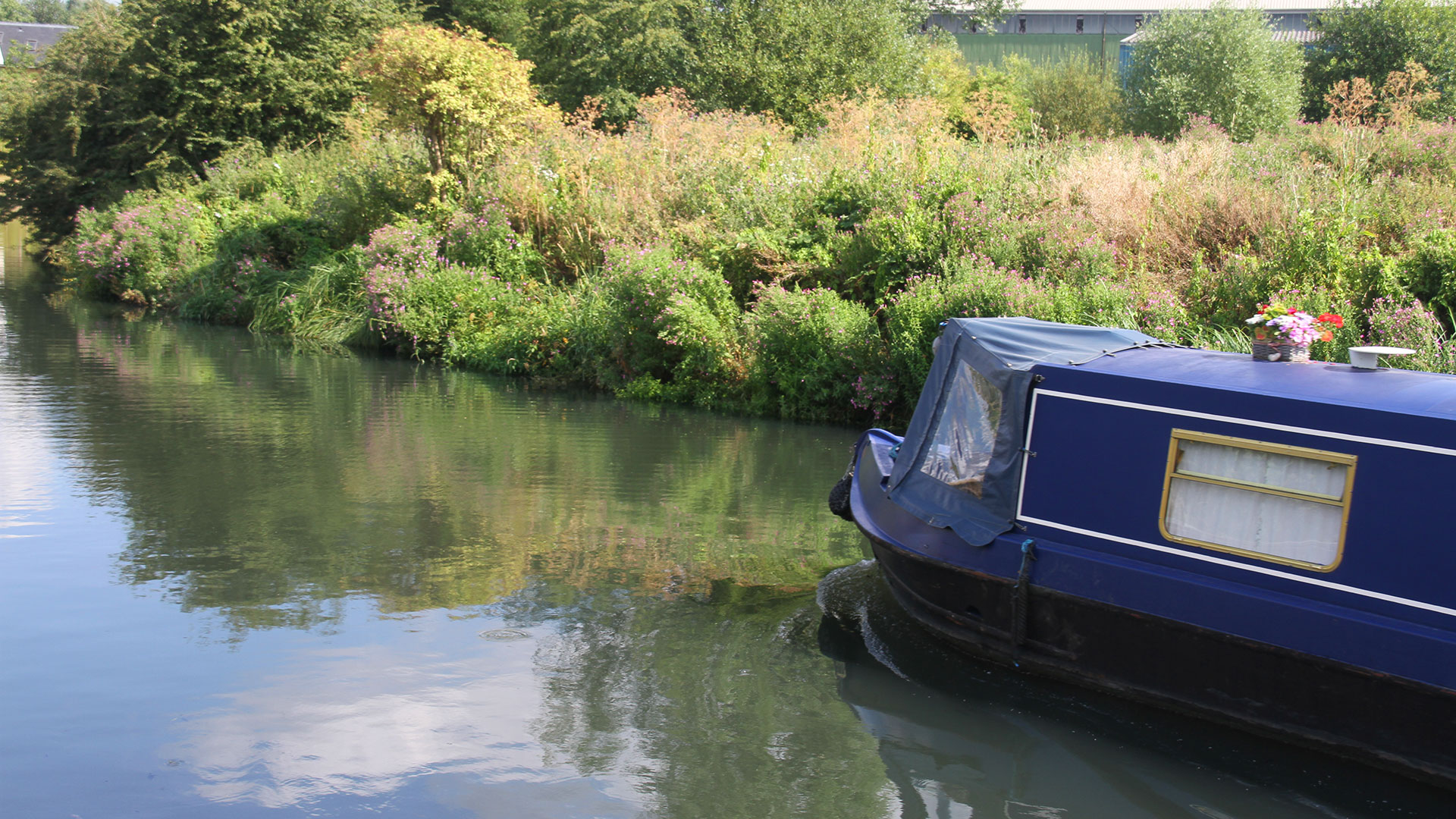 Floating Edge Ecosystem provides ideal embankment protection from boat wash.
Ecosystem grows up to fully cover and conceal concrete wall behind.
Birds find the Floating Ecosystems stable and safe for nesting.
Results:
150 m2 of ideal riparian habitat created
Dramatic increase in biodiversity
Angle deflectors to avoid build up of flotsam • Embankment protected from erosion from boat wash
Quick and easy installation
Minimal disturbance to sight or surroundings • Increased aesthetic amenity
Cost saving technology – no heavy civil work • No obstruction to water flow
Sponge swab test biodiversity demonstration:
Green algae from bare concrete wall.
Thriving insect life from behind the Floating Edge Ecosystem.