Collaboration & Research with the Eden Project
We are delighted to be working with the Eden Project and Eden Project Learning to research the application of Floating Ecosystems and floating habitats to bring ecosystem services into urban and impacted environments.  This month we launched two Floating Ecosystems in a lagoon in the Eden Project's Emergence Zone on the edge of the valley in Bodelva, Cornwall.
The project was initiated by Dr. Ian Hendy who is working with a team of MSC and PhD students from Cornwall College to investigate questions of net biodiversity gain, fish habitat, carbon sequestration, and nutrient uptake. Robin Lock, head of learning landscapes at the Eden Project, and Phil Young, Eden Project facility manager also assisted with installation.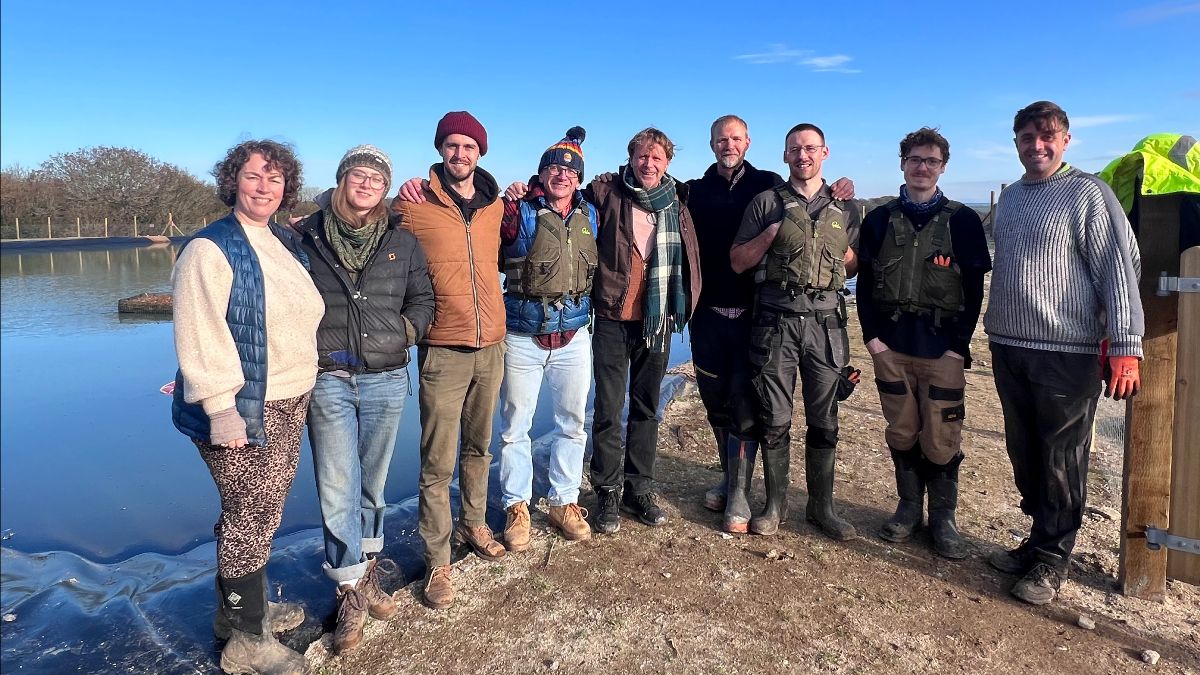 The installation included 2 different specifications of Floating Ecosystems. One is a 5D specification with a high buoyancy wetland zone. Biomatrix environmental engineer and mycological enthusiast George Olley worked with the team to spread 20 kilos of grey oyster mushroom mycelium into the 5D substrate.  The Ecosystems incorporate dry, moist, and saturated zones within the planting media substrate and we look forward to seeing how the mycelium spreads.
The BW team also had the opportunity to tour the incredible Biomes with Robin Lock. It was a wonderful experience to be guided by such a renowned plant expert and landscape architect. "The Eden Project is an educational charity with a mission to create a movement that builds relationships between people and the natural world to demonstrate the power of working together for the benefit of all living things." They have regenerated a reclaimed china clay pit into thriving gardens within the world's largest greenhouses.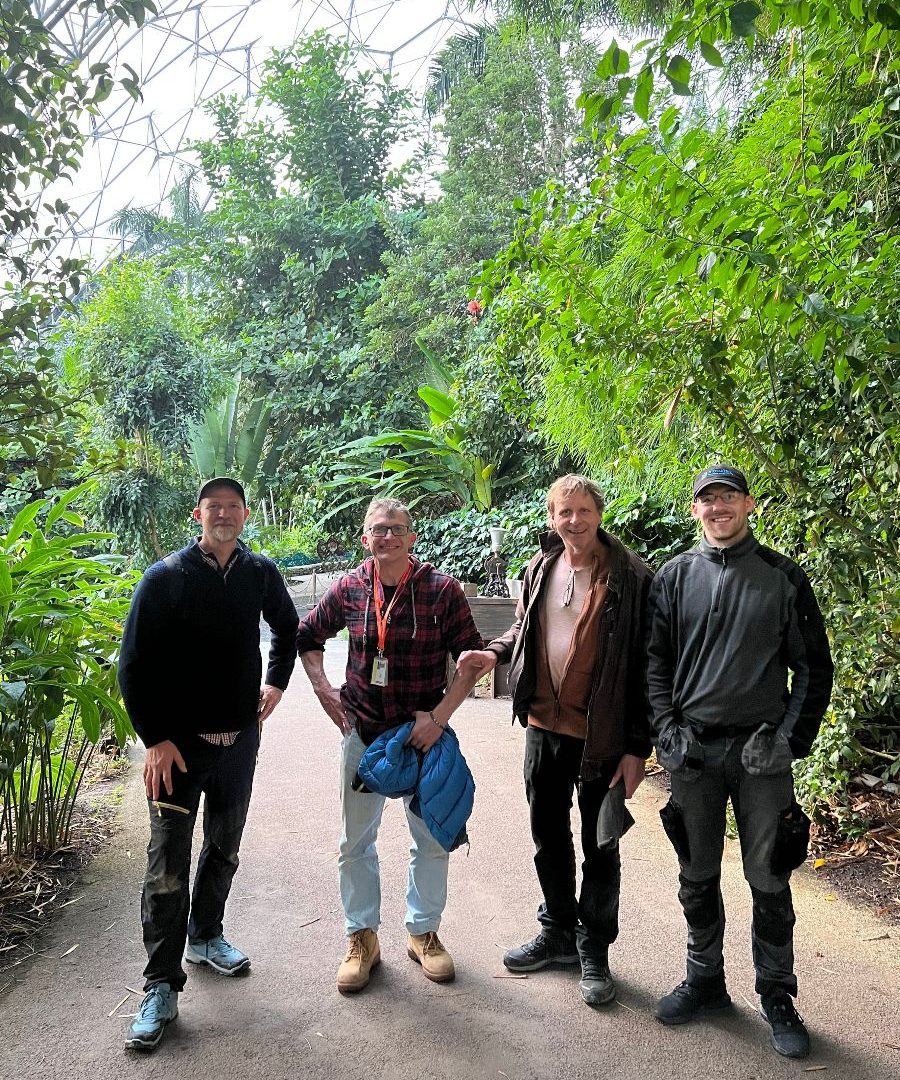 From Left to Right: Galen Fulford, Ian Hendy, Robin Lock, & Josh Pritty in the tropical Biome.
We look forward to working with the Eden Project on this exciting research in Cornwall and beyond.