The First Floating Ecosystems Launched in Brussels
The first installation of Floating Ecosystems launched last week at the Brussels Royal Yacht Club marina for the Port of Brussels. They will help to improve biodiversity both above and below the water, bringing life to this busy marina. This project was designed, managed, and delivered by Ecocean, using Biomatrix Floating Ecosystem Technology and Ecocean's innovative Biohut submerged habitats. These will provide additional habitat and shelter for young fish, thus increasing their chance of survival. This is a landmark European project combining both Floating Ecosystems and submerged Biohut habitats to enhance and build complex ecosystems.
Twenty school children from a local school helped to plant the Floating Ecosystems with native plant species, including the Marsh Iris, one of the emblems of Brussels.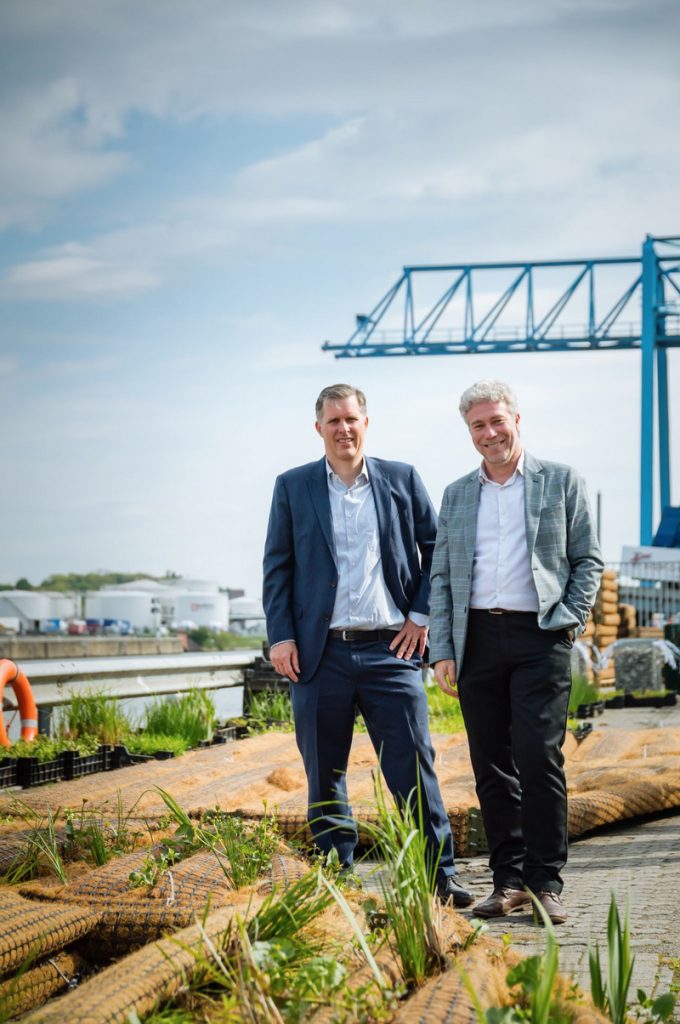 Brussels Minister for the Environment Alain Maron (on the right) was present during the installation. He said about the project:
"These Floating Ecosystems, already in place in many cities, form real refuges for biodiversity. They will participate in the renaturalisation of the canal… All these initiatives of the Port of Brussels and Brussels Environment, do not hinder navigation, and are essential to restore the canal's function as an ecological corridor. With its 80 hectares of water, the Port of Brussels plays a major role in the fight against climate change by combining economic activity based on sustainable mobility with ambitious environmental measures to strengthen biodiversity."
There are 84 Floating Ecosystem modules creating 224m2 of floating habitat. This project is one of the outcomes of an agreement signed in 2019 between the Port of Brussels and Brussels Environment in order to promote biodiversity in the canal area. The project will be monitored by naturalist divers who will identify the species that colonise the Floating Ecosystems and Biohuts.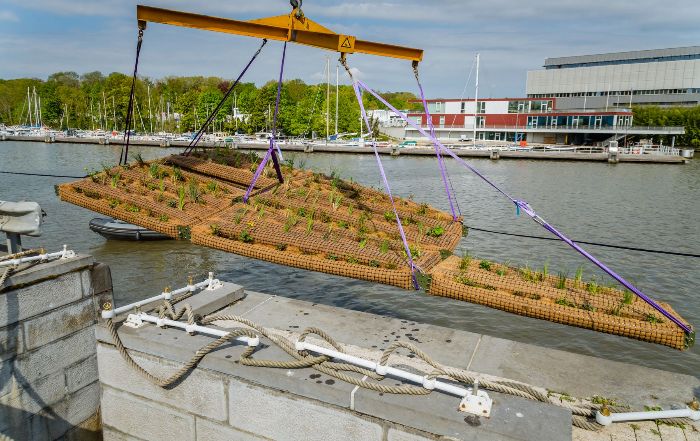 Maintenance will be carried out by the Canal It Up NGO, in support of the Port of Brussels, and the wonderful efforts to clean up and green the canal.