A Floating Garden Narrowboat
A new floating habitat in the shape of a narrowboat brings the world's of ecological enhancement and boating culture together in a unique way. This project, for the Canal and River Trust, was launched this April in one of Britain's most historic waterways. It is based at the National Waterways Museum in Ellesmere Port, England. Watch the installation of this unique Floating Ecosystem in this short and inspiring video.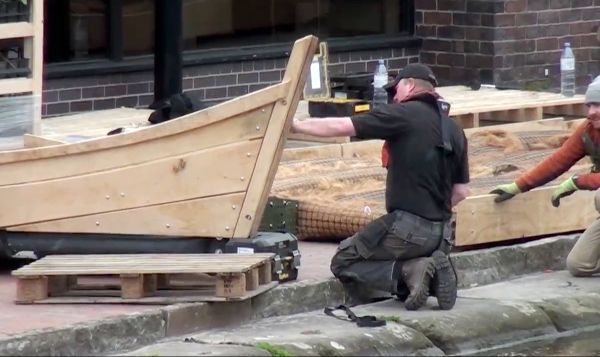 Today's waterways provide us with many benefits, from amenity and recreation, to transport and functionality, and increasingly to green space. With this installation we wanted to bring together these aspects of life on the waterways in a single project: the living boat.
The boat prow and edging are made from Scottish Oak by the talented furniture maker James Chitty. We are excited to be able to offer the potential to integrate creative design ideas and shapes into the Floating Ecosystems. This floating garden narrowboat will be part of a canal boat festival later in the summer.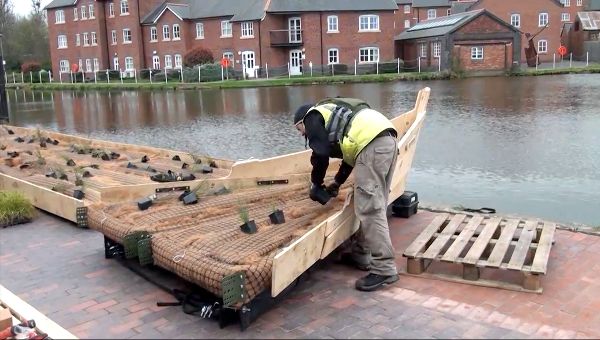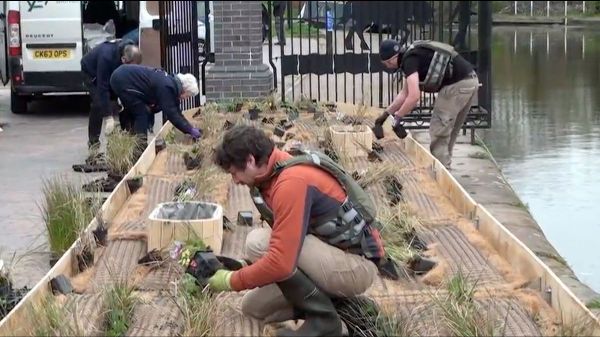 The Floating Ecosystem is planted with native plants and we are looking forward to seeing them grow and flourish during this summer season.
Narrowboat Floating Ecosystem
Floating Ecosystem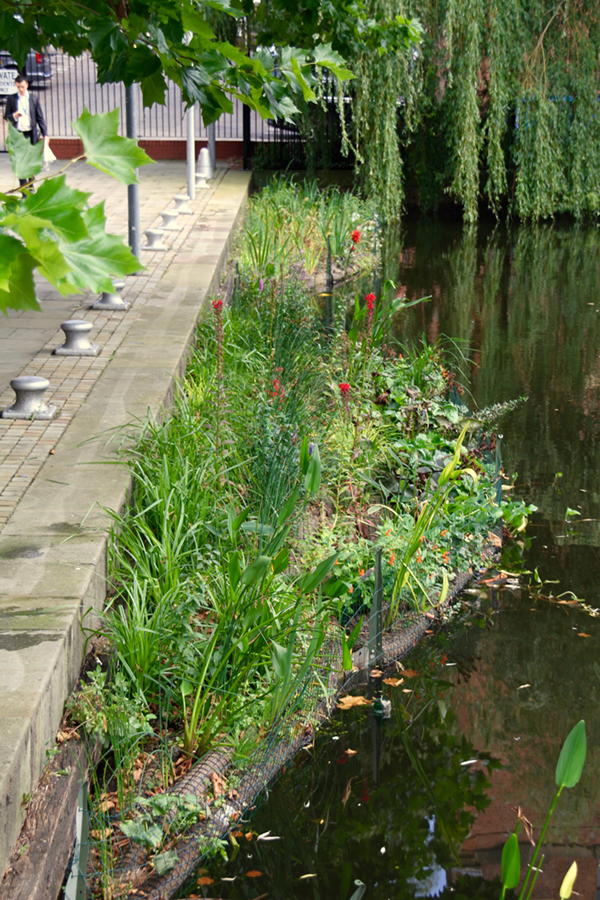 The National Waterways Museum is situated where the Shropshire Union Canal meets the Manchester Ship Canal and the River Mersey. Containing some fifteen thousand objects and over fifty boats, it is the most comprehensive and important collection of inland waterways material in the United Kingdom, and the largest in the world.