Volunteers Help to Complete a Network of 9 Floating Ecosystem Projects
Thames 21 and London Wildlife Trust have created a network of Floating Ecosystems at 9 Sites throughout the Thamesmead canal system in south east London. Between 2017-2021 volunteers worked alongside the two environmental charities to install and plant more than 410m2 of Biomatrix Floating Ecosystems. It's Volunteers Week in the UK and we want to take this opportunity to appreciate the fantastic contribution of volunteers helping to bring water to life with Floating Ecosystems.
The Floating Ecosystems join up the areas where plants can grow within the canal system creating 'stepping stones' for wildlife like birds, fish and dragonflies to use. This is known as habitat connectivity.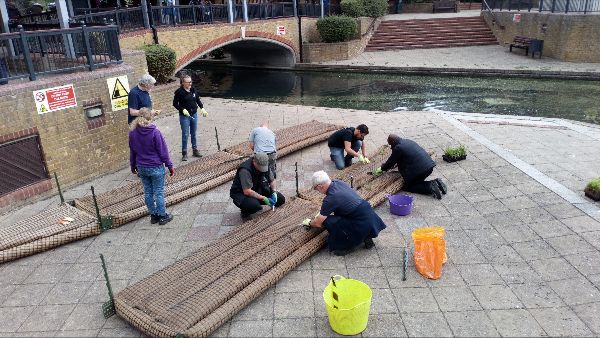 The Floating Ecosystems create a space where wetland plants can live even when they're surrounded by concrete canal edges or by water in the Thamesmead lakes.
Before
After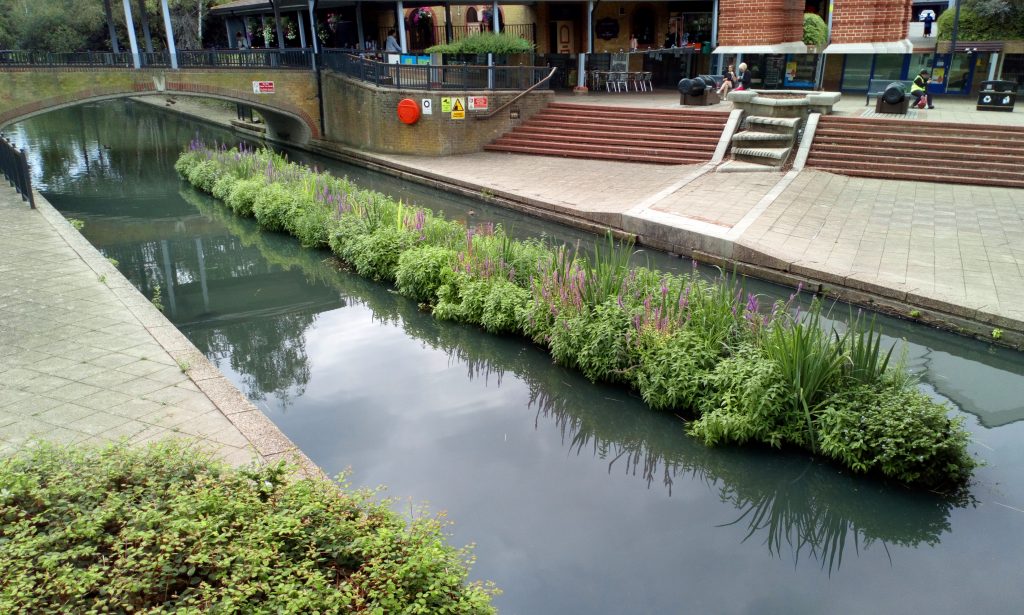 Through offering local people the chance to get hands-on and help to build these systems the project has empowered the community to transform their environment by increasing the amount of green, wildlife-friendly spaces they can enjoy.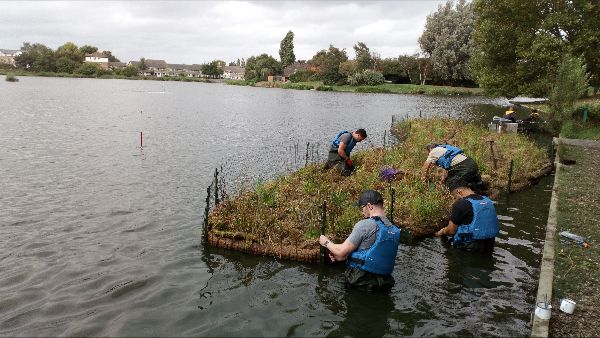 Two phases of the project were managed and delivered by Thames21 and London Wildlife Trust, supported from start to finish by landowners Peabody, and working alongside community groups such as Thamesmead Town Angling Club.
Before
After
Map of the 9 sites in Thamesmead