A New Hotspot for Biodiversity Glides into Place on the River Tyne
Last month a Floating Ecosystem was installed on the River Tyne in Newcastle, the first of its kind on a tidal river! Its innovative design accommodates the huge tidal and flow variations of the River Tyne. As a beautiful addition to the Quayside it will deliver nature-based solutions and Biodiversity Net Gain in Newcastle. Community and environmental charity Groundwork NE & Cumbria, have spearheaded this project through its flagship Revitalising our Estuaries programme, supported by the Environment Agency's WEIF programme, NE1 and Northumbrian Water. The Floating Ecosystem was designed and built by Biomatrix Water.
Watch this dramatic video footage of the island going underneath the famous Gateshead Millenium Bridge in Newcastle
The new Floating Ecosystem will be a vital hub for wildlife such as invertebrates, pollinators, birds, molluscs and fish in an area where natural habitat is under threat from sea level rise. Halophyte (salt tolerant) plant species typical of this estuarine environment will provide a food source for wildlife and opportunities for birds to nest. The ecosystem will also shelter juvenile and migrating fish. Underneath the structure, the roots and fish refuge will create a mini reef system.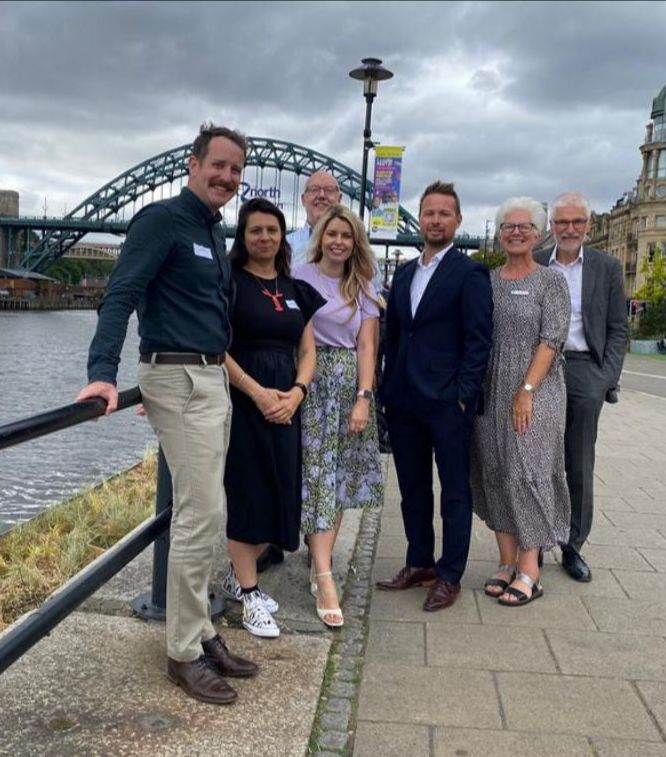 "The Quayside is the jewel in the crown of the city! Every time we ask businesses and residents what they want to see more of in this iconic location they always say 'greening.' I think this is a fantastically innovative way of looking at how we deal with that!"
-Stephen Patterson
NE1 Chief Executive
The Floating Ecosystem will recreate habitat lost in urban development, improve water quality, and green this section of the riverbank. It will be monitored by Groundwork NE & Cumbria and the University of Newcastle alongside Trinity College, Dublin who will work in partnership to support ongoing monitoring including ecological, social and economic impact assessment.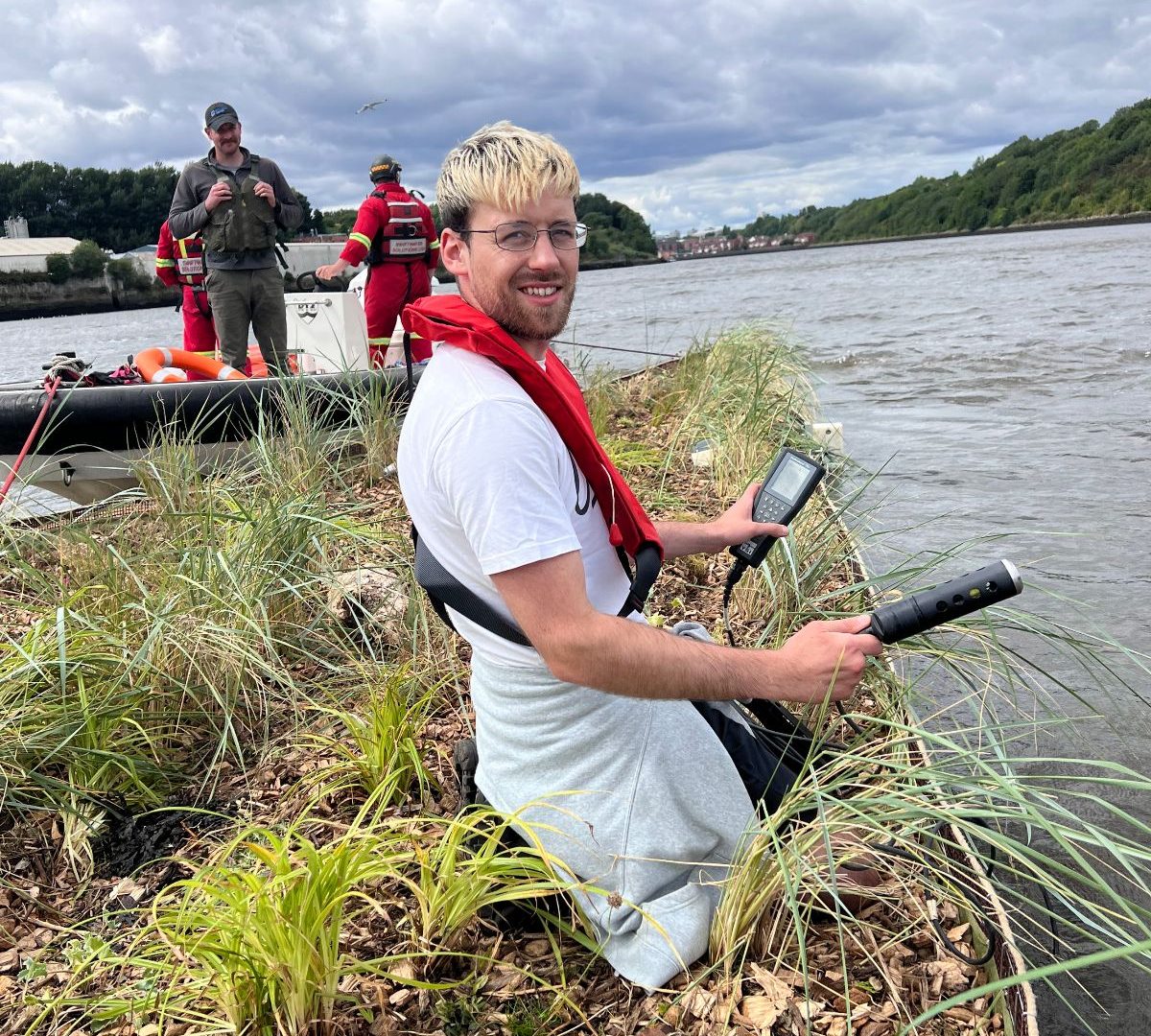 The project has community involvement at its heart.  It will include educational visits for local schools and citizen science projects using technology such as underwater cameras. The programme also supports employment for young people through the government's Kickstart Scheme, offering new opportunities to enter green jobs.
Supported by the Environment Agency's WEIF programme, NE1, Northumbrian Water, the Green Recovery Challenge Fund and the Caterpillar Foundation; Revitalising our Estuaries (RoE) is a new programme of river estuary restoration, working in partnership using nature-based solutions it will improve sites across all six estuaries in the North East for local people and businesses whilst employing and providing training for 38 local young people.