Radical Collaboration in Action at BlueTech Forum Vancouver
Delegates at BlueTech Forum Vancouver enjoyed getting their hands dirty helping to plant and launch a new Floating Ecosystem for Trout Lake.  BlueTech Forum is an event that attracts leaders in the global water sector to find solutions for best practice in water management and the move towards net zero carbon emissions.  The theme this year was Radical Collaboration for Regeneration and featured Paul Hawken editor of Drawdown: The Most Comprehensive Plan Ever Proposed to Roll Back Global Warming. It was exciting to be a part of this cutting-edge forum and to help to create an experiential opportunity for the delegates that will also help to regenerate Trout Lake.
Watch this inspiring video from BlueTech Forum showing radical collaboration in action
Founder and CEO of BlueTech Research Paul O'Callaghan selected Trout Lake for this regenerative demonstration project. Trout Lake is often one of the first places to close for swimmers in Vancouver each summer due to E. Coli. contamination. The addition of this Floating Ecosystem will help to remove nutrients from the lake and increase the good microorganisms in the water that can help to break down the pathogens.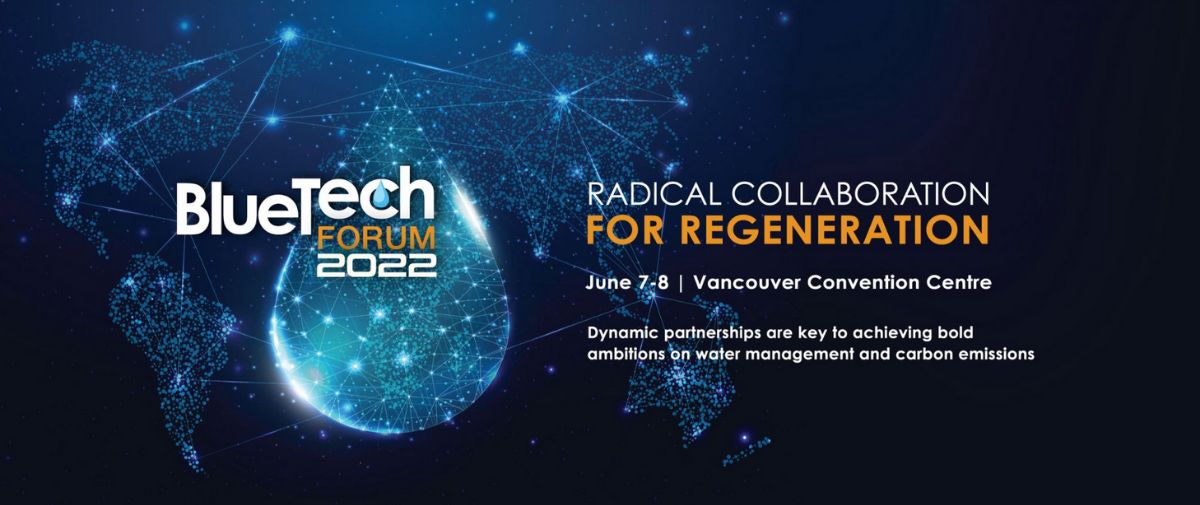 Galen Fulford of Biomatrix attended the BlueTech Forum and left inspired and full of new ideas and solutions that can apply to improving our water management skills and technology. It was an honour to be able to also lead the 2022 regeneration project for direct action for regeneration.  Big thanks to Paul O'Callaghan for this opportunity!
This Floating Ecosystem project was the BlueTech Research regenerative contribution to the Bluetech Forum in partnership with the Vancouver Board of Parks and Recreation, Metro Vancouver, Biomatrix Water and lululemon.