Bringing Ecological Designs to Life
The city of Kortrijk, Belgium commissioned the renowned artist Michel Desvigne to design a living artwork for the waterfront in the historic city centre. Working closely with the technical expertise and Floating Ecosystem technology of Biomatrix, a design was created for the Contrei Live International Art Trail. Four months after installation the design has come to life and nature is thriving.
Design
Brought to Life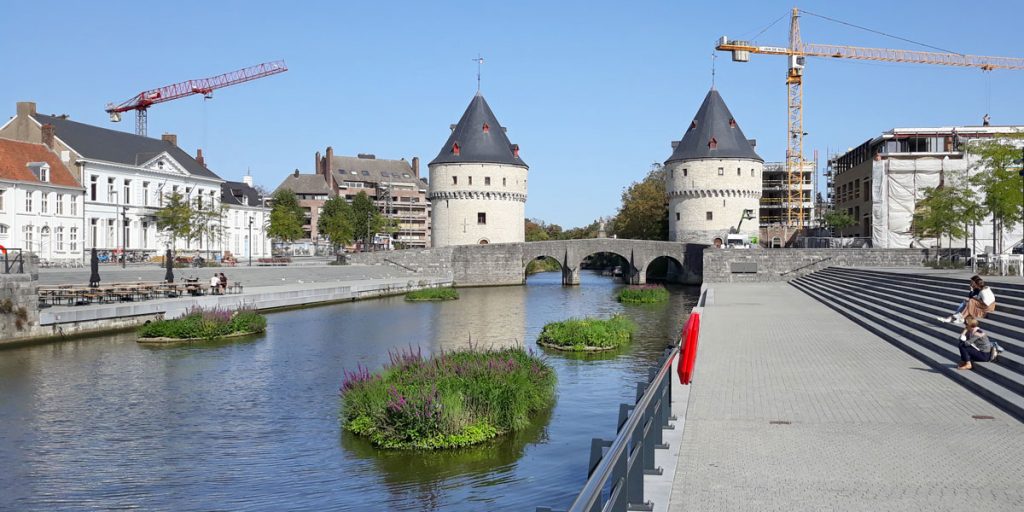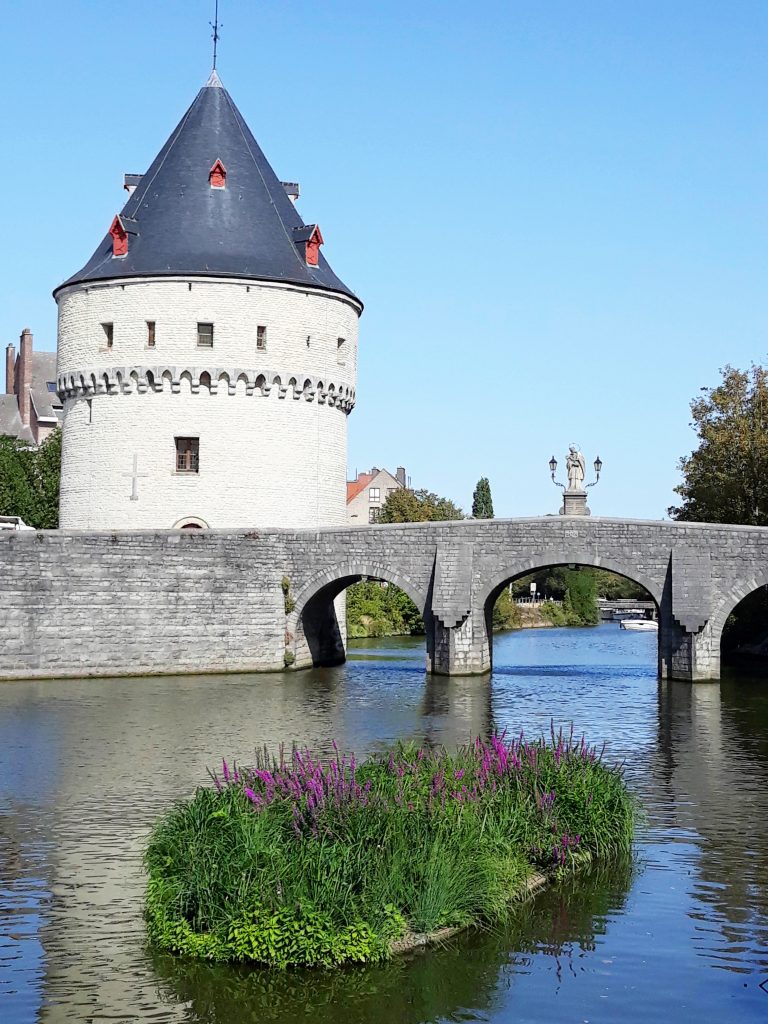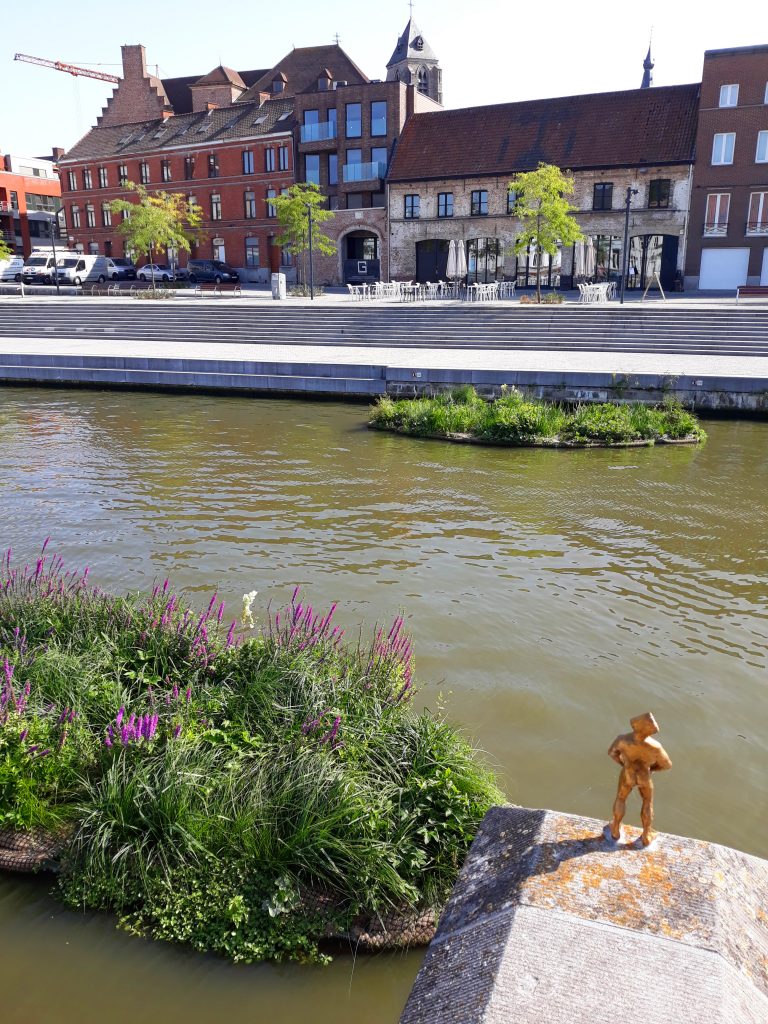 At Biomatrix we understand and appreciate the importance of careful urban design to create beautiful and remarkable places. We greatly enjoy working with designers from around the World to understand the challenges and opportunities of each site and to help them to make the designs a reality.
Before
After
This particular project had unique technical challenges with the river experiencing reversing currents and a breaking bore wave caused by passing barges in the adjacent main river. The anchoring utilised sub-surface ground anchors and double catenary weights to hold the islands in their intended location as designed.
Before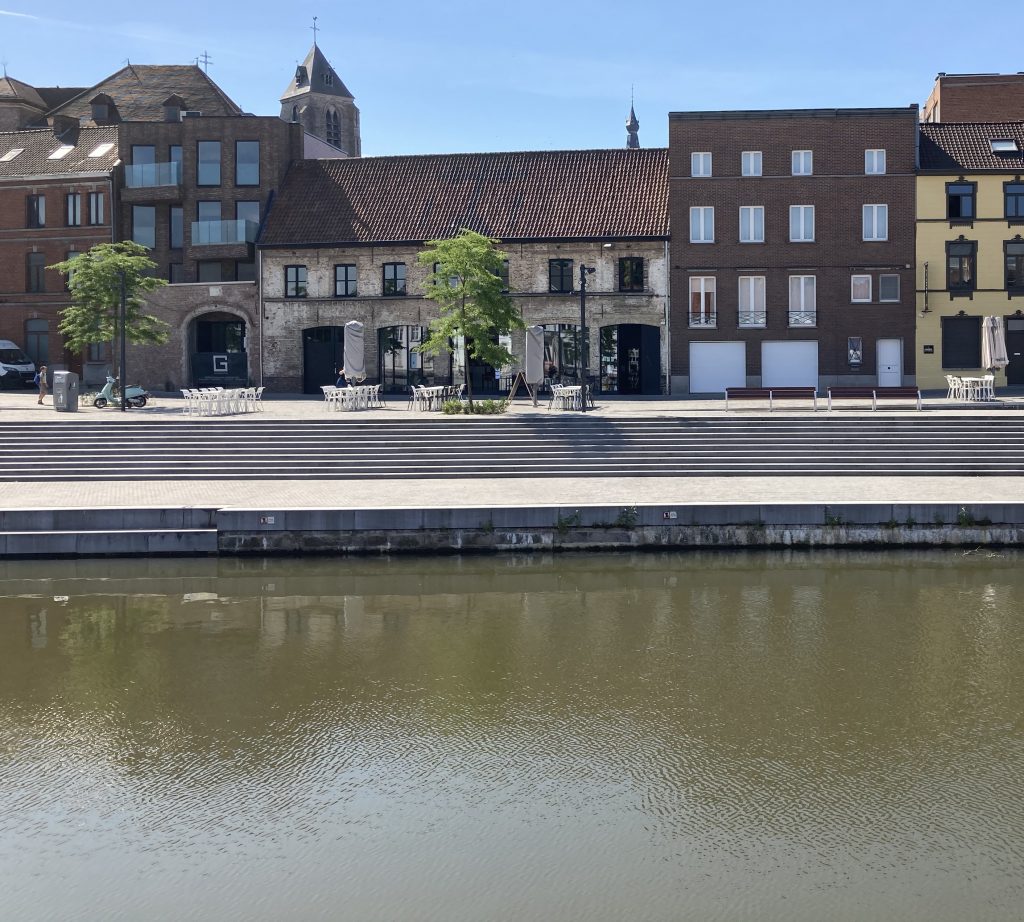 After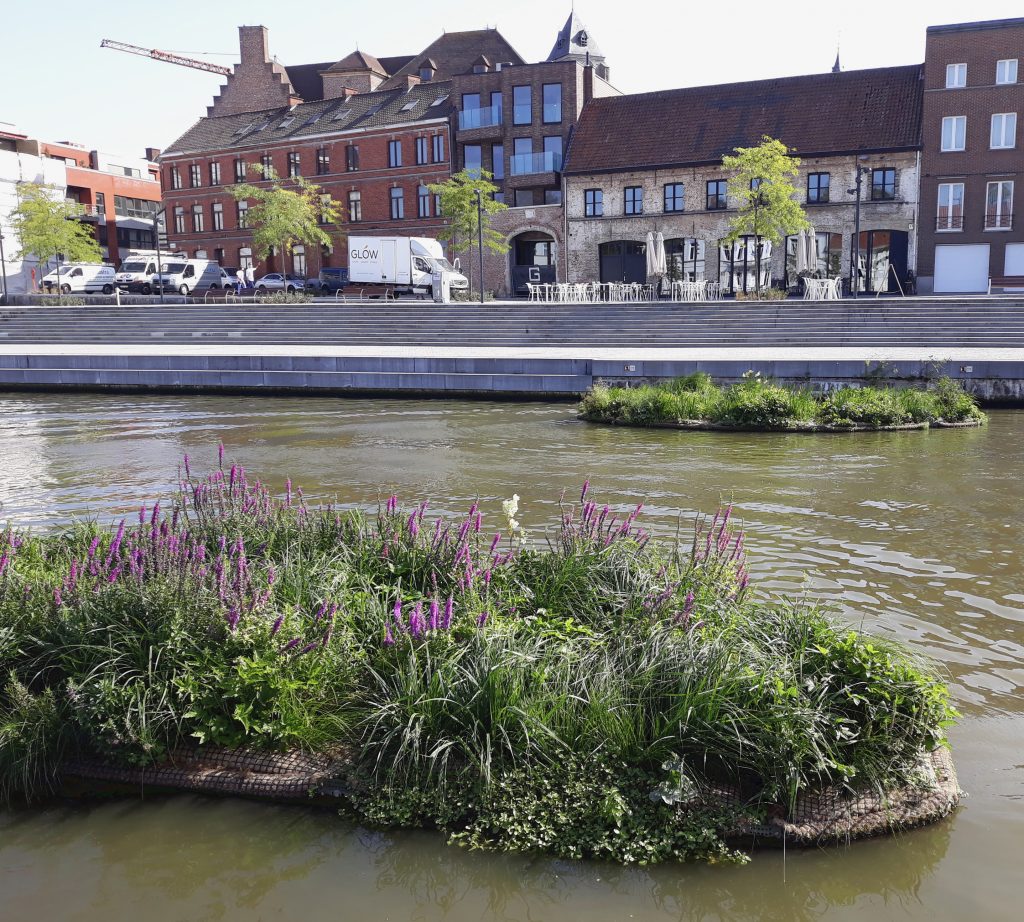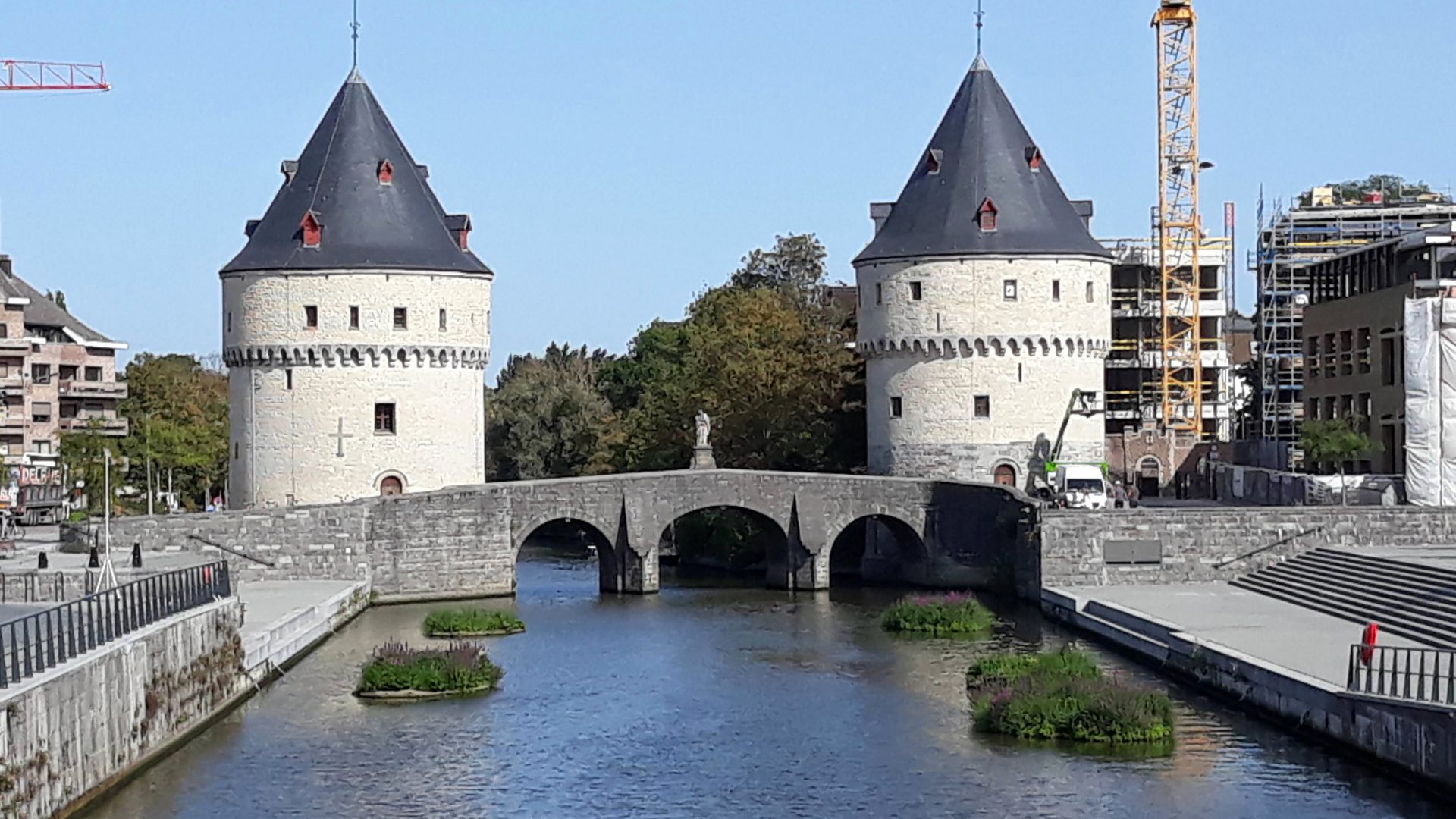 Local students helped to install the Floating Ecosystems at the end of June. This was a fun and educational experience for them and helps them to feel connected to and empowered to protect their local water ecosystem.