Floating Ecosystems on the Water of Leith in Edinburgh
We were delighted to be asked to collaborate with BlueTech Forum to support their delegates in planting and launching new Floating Ecosystems for the Water of Leith in Edinburgh. The forum's theme this year was innovation in action, which they achieved by helping to regenerate this stretch of the waterway with native aquatic plants, trees, and habitat for birds, fish, and other wildlife. Thanks to our regeneration sponsors Aquaporin A/S and GRUNDFOS and to the Water of Leith Conservation Trust for helping to bring it all together with the various stakeholders.
Watch this video created by BlueTech Research to see the innovation in action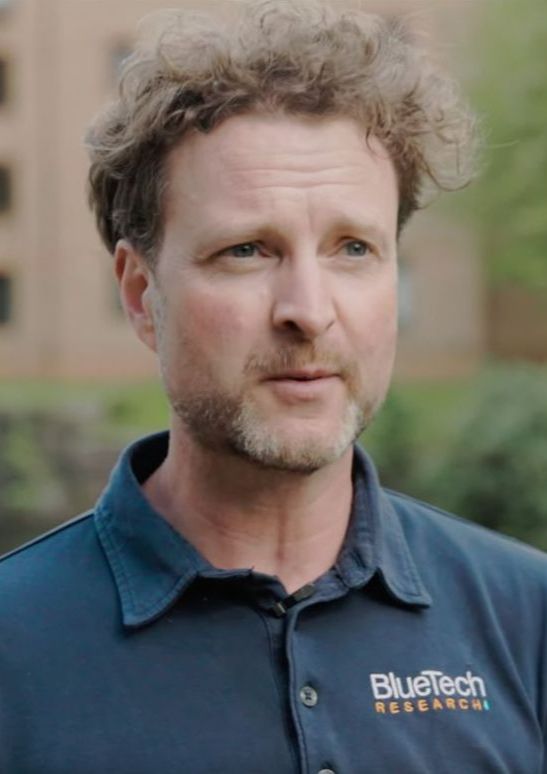 "The challenge here we're trying to solve is to bring life back into the river…to invite regenerative habitat that has a knock-on effect across the whole waterway. Over time what can happen is that these waterways become very engineered and manmade and they lack the natural cover that you get with green vegetation.  When you introduce this aquatic habitat it begins to provide the starting point for other life to come back into the river again."
Paul O'Callaghan
CEO BlueTech Research
The Water of Leith Conservation Trust works to conserve and enhance the river, its heritage and wildlife: the Trust promotes education and recreation through the Visitor Centre and works with volunteers and community groups to deliver around 300 river clean-ups and habitat improvement tasks annually.   Since 2021 the Water of Leith Trust, City of Edinburgh Council, local people and community groups have been working to redesign the space at Coalie Park to become a better space for people and wildlife.  The Biomatrix Floating Ecosystems are the first element of this wonderful project.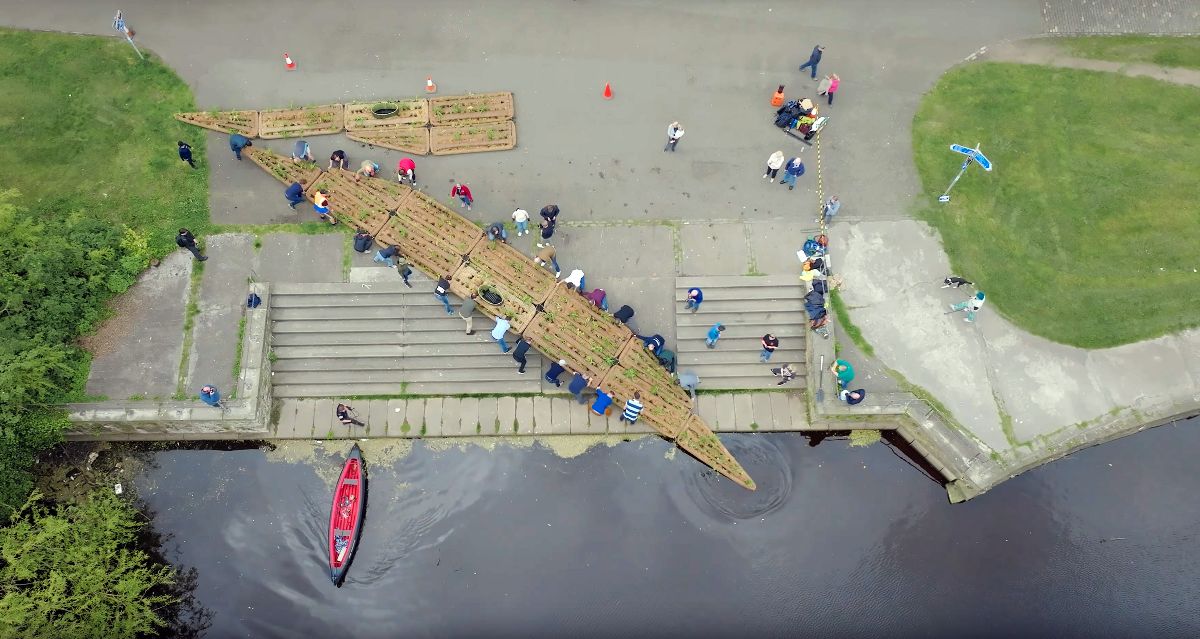 It was great to see the BlueTech delegates and members of the community coming together with enthusiasm to take part in practical service work.
This was our second time participating in BlueTech Forum with a hands-on installation project.  The first time was in July of 2022 in Vancouver on Trout Lake.  Trout Lake is often one of the first places to close for swimmers in Vancouver each summer due to E. Coli. contamination. The addition of the Floating Ecosystem helps to remove nutrients from the lake and increase the good microorganisms in the water that can help to break down the pathogens.
Trout Lake Floating Islands 2023
Photo Credit Chad Townsend