Swans Nest in Safety on Floating Ecosystems Throughout the UK
Many of our most cherished waterfowl species, such as swans, often struggle to find safe nesting places in the urban environment. They may end up nesting near footpaths, or in areas where they are harassed by dogs. Floating Ecosystems with designated nesting areas for swans have been a great success and there are a number of happy nests on the go this spring, with some newly hatched signets born this week! From Glasgow to London these Floating Ecosystem habitats are providing a unique haven for this beloved species to make a home and raise the next generation out of harm's way, but still within the urban areas where we can appreciate them.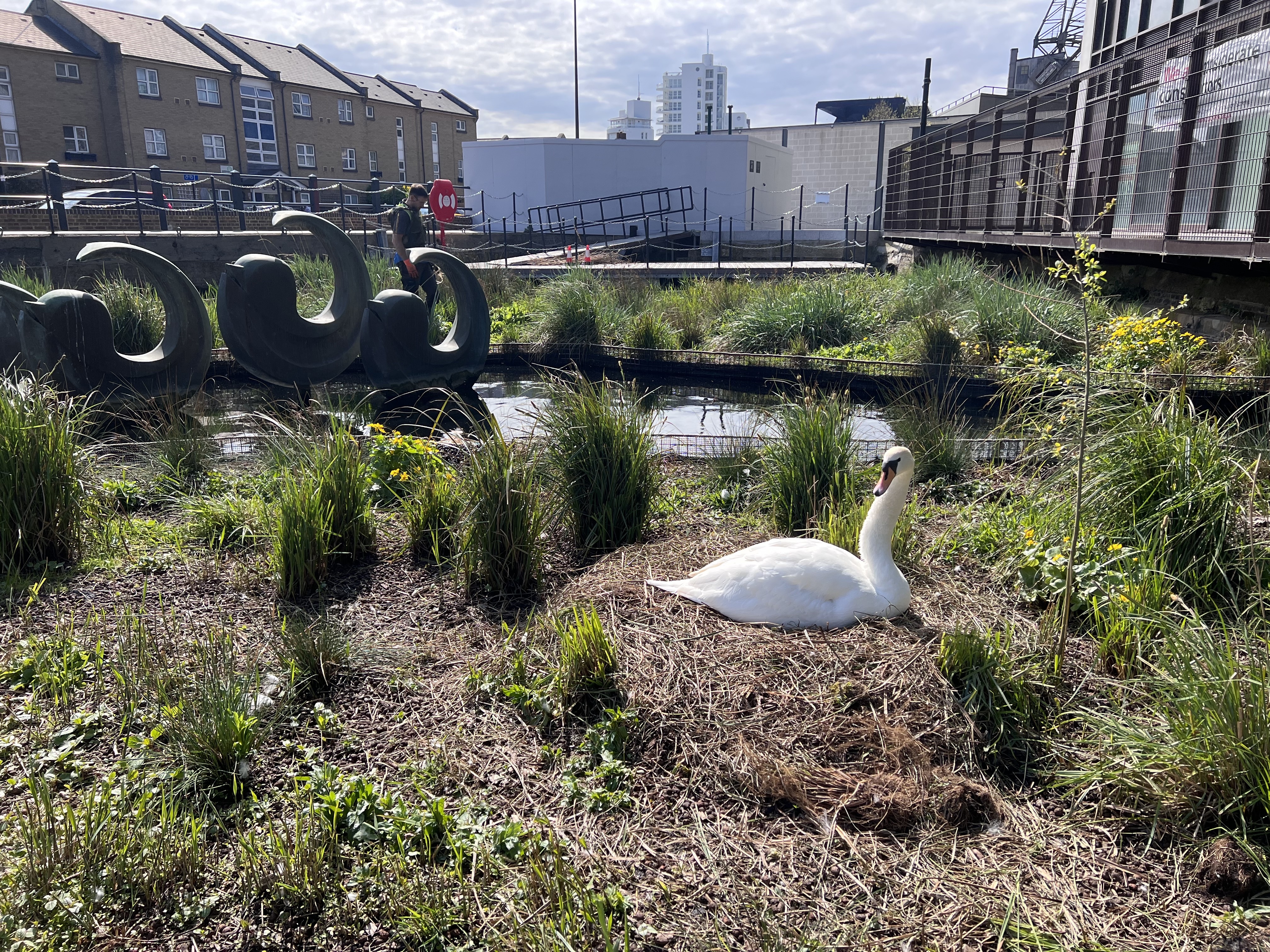 Nesting platforms have special substrates to support the nest and bird ramps for babies to get easily in and out of the water.  In some locations in London, we have been able to get nesting materials from the London Wildlife Trust, giving the swans everything they need to make a happy home.  We keep these nesting platforms open for free access to the birds while protecting other sections of the Floating Ecosystems from grazing to allow wetland plants and wildflowers to flourish.
The current locations that have nesting swans are Graving Docks in London, Royal Keys in Newcastle, Nottingham City Centre, & Glasgow Science Centre.