Greening the Regents Canal
The Floating Ecosystems on the Regents Canal beside the Ragged School Museum in London are flourishing this season. They were installed in September 2020 by the Lower Regents Coalition with support from the Mayor's Greener City Fund. The hard-edged concrete banks have been brought to life through this intervention and they now can function like natural riverbanks, filtering the water and providing green space and habitat.
Before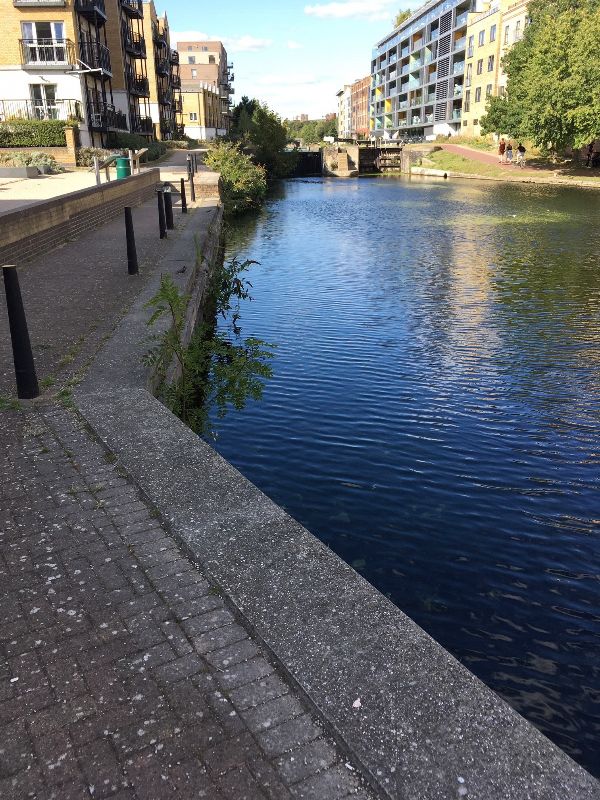 After
"There are butterflies, bees, bugs, moorhens, coots, & sparrows darting in and out and feeding from the plants. If you look underneath the islands you can see lots of fish sheltering. It looks beautiful and it is providing essential habitat for wildlife in the urban environment. It's simply better on so many levels!"

-Dave Bedford
Lower Regents Coalition
Before
After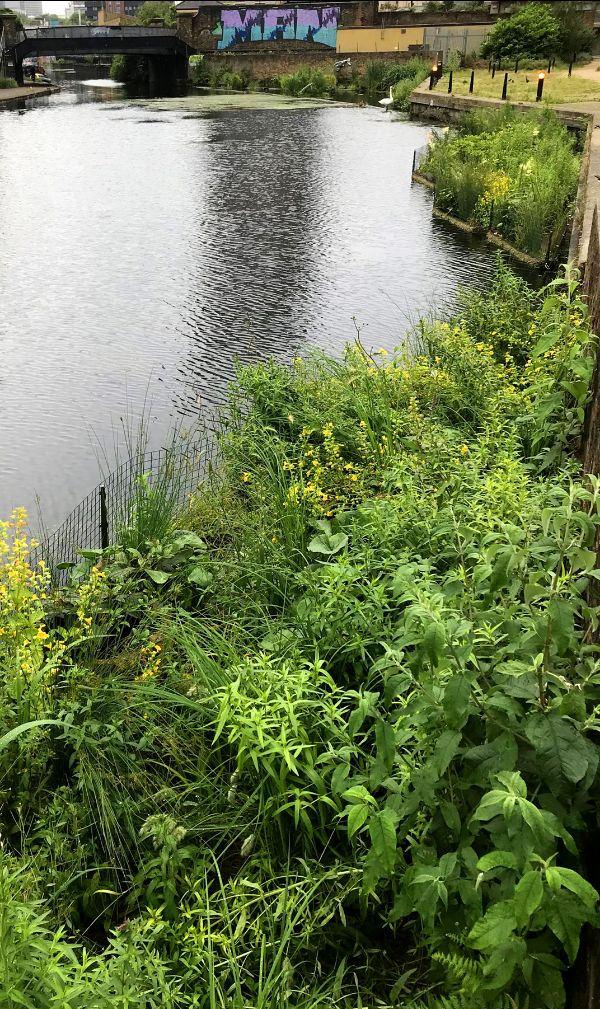 Living Water Cities London Think Tank Event
In 2019, Biomatrix hosted a Living Water Cities think tank event at the Ragged School. The LWC London event brought together many of the key innovators linked to the restoration of London's waterways for a compelling day of talks and workshops. Highlights included a presentation from world-renowned bio-inspired architect, Michael Pawlyn, talking alongside ecologists from the Environmental Agency, Thames 21, and the Canal & River. There were also talks from leaders of local community groups who take time out from their daily lives to take responsibility for the health of their local waterways.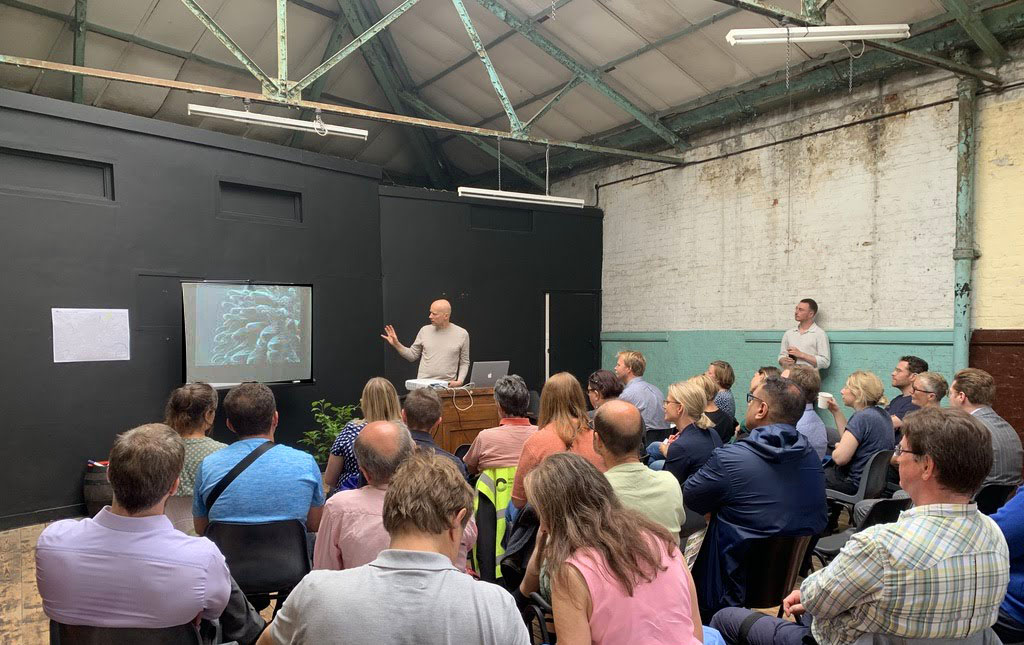 By giving all of these voices a place on the same stage we see an inclusive (and exciting) vision of public space begin to emerge. A space in which members of the public have access to municipal funding to ecologically enhance the spaces they know better than anyone else. They can draw on information from highly experienced ecologists and use the very best ecological engineering technology to open up the space for other species.
As part of the Living Water Cities event, a small Floating Ecosystem was launched that included a solar-powered electric motor, with the idea that it could move around the canal and help to raise awareness about the re-wilding possibilities.
Volunteers help to plant and launch the Floating Ecosystems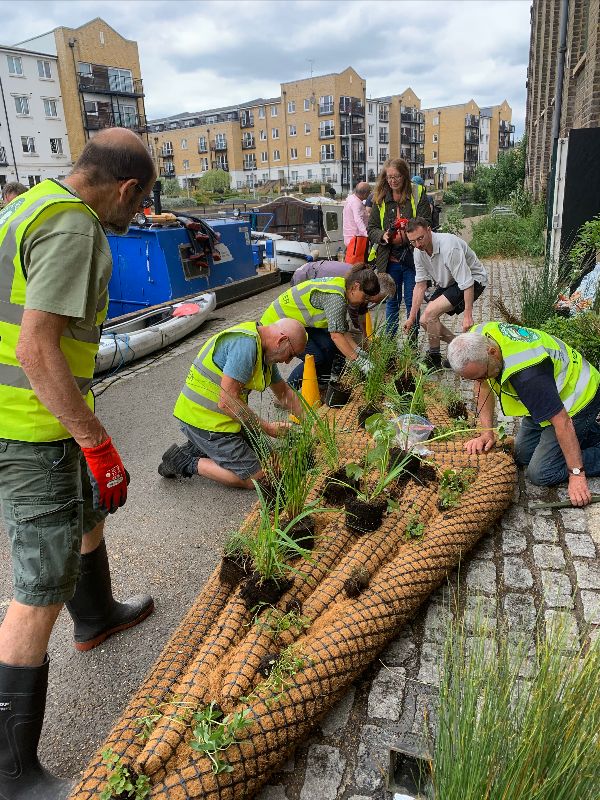 It has been exciting to see that from that initial small beginning the project has now grown to include these much larger Floating Ecosystems helping to green the Regents Canal.