The Flowering of a Floating Archipelago in Southmere Lake
A new archipelago of 6 Floating Islands blossoms in Southmere Lake, in Thamesmead London. These photos taken last summer show how the islands brighten up the urban landscape with vibrant flowers, which also attract birds and pollinators. The installation covers over 500m2 and is the first half of a two-phase project in Southmere Lake designed to mitigate storm water and enhance the lake environment, habitat, and amenity benefits.
These Floating Islands were installed in the Spring of 2020. The project was commissioned by Peabody and forms part of a wider series of environmental works around Southmere Lake, which is a central feature of Peabody's regeneration work in the Thamesmead area. The delivery, planting, and installation of the islands was undertaken by Terraqua Environmental Solutions who also supplied the UK provenance plants from their own Surrey nursery.  Terraqua ES are part of the Land & Water group of companies.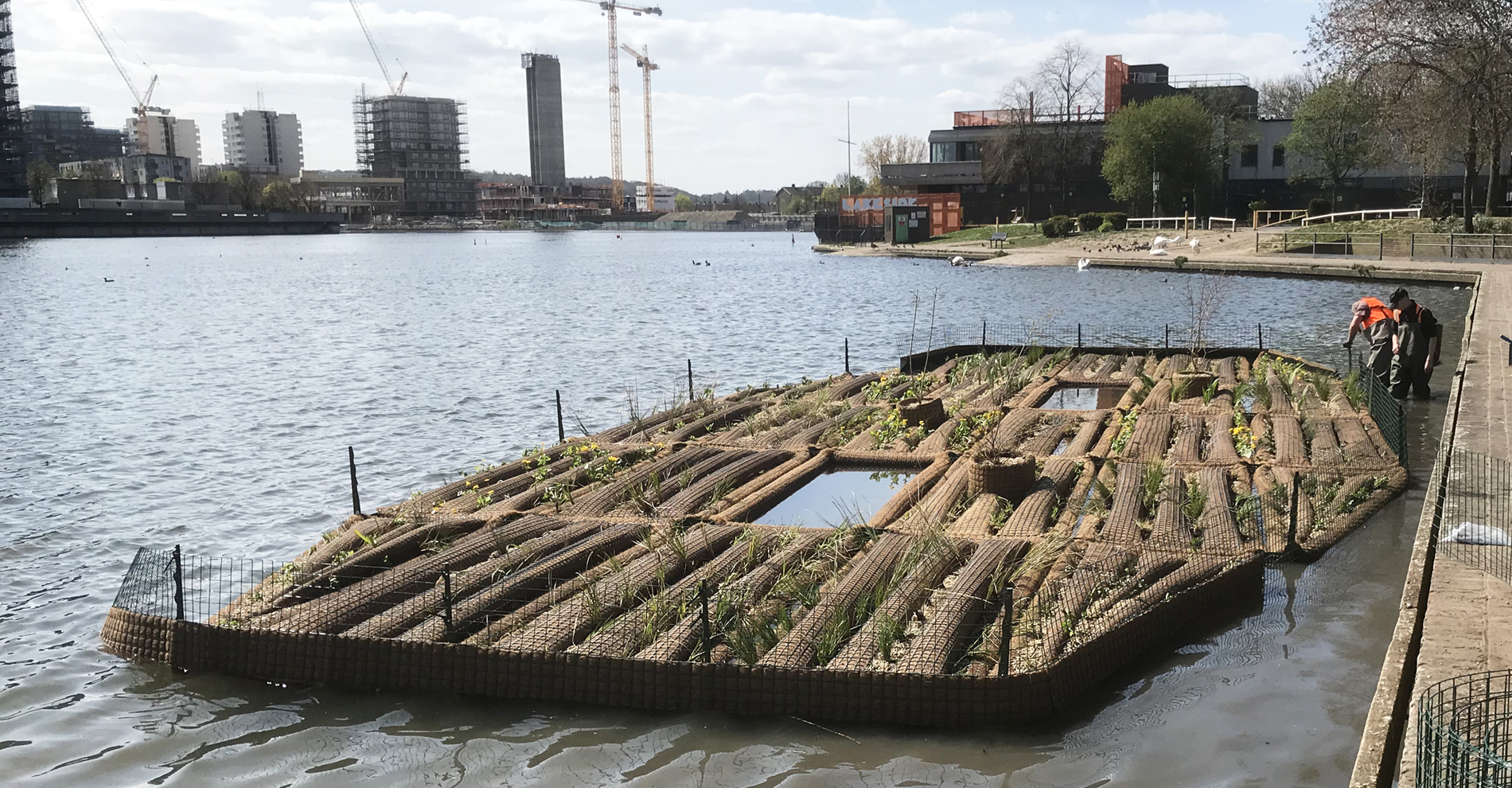 Biomatrix manufactured and supplied the Floating Island modules. The six islands incorporate 19 high buoyancy feature planters, for small trees and shrubs, and 11 internal refuge pools, where wildlife can forage and shelter safely. The six islands in this first phase include 165 Floating Ecosystem modules, planted with over 6000 native aquatic plants. The islands incorporate Biomatrix's unique pivoting connection system to absorb and mitigate wave energy.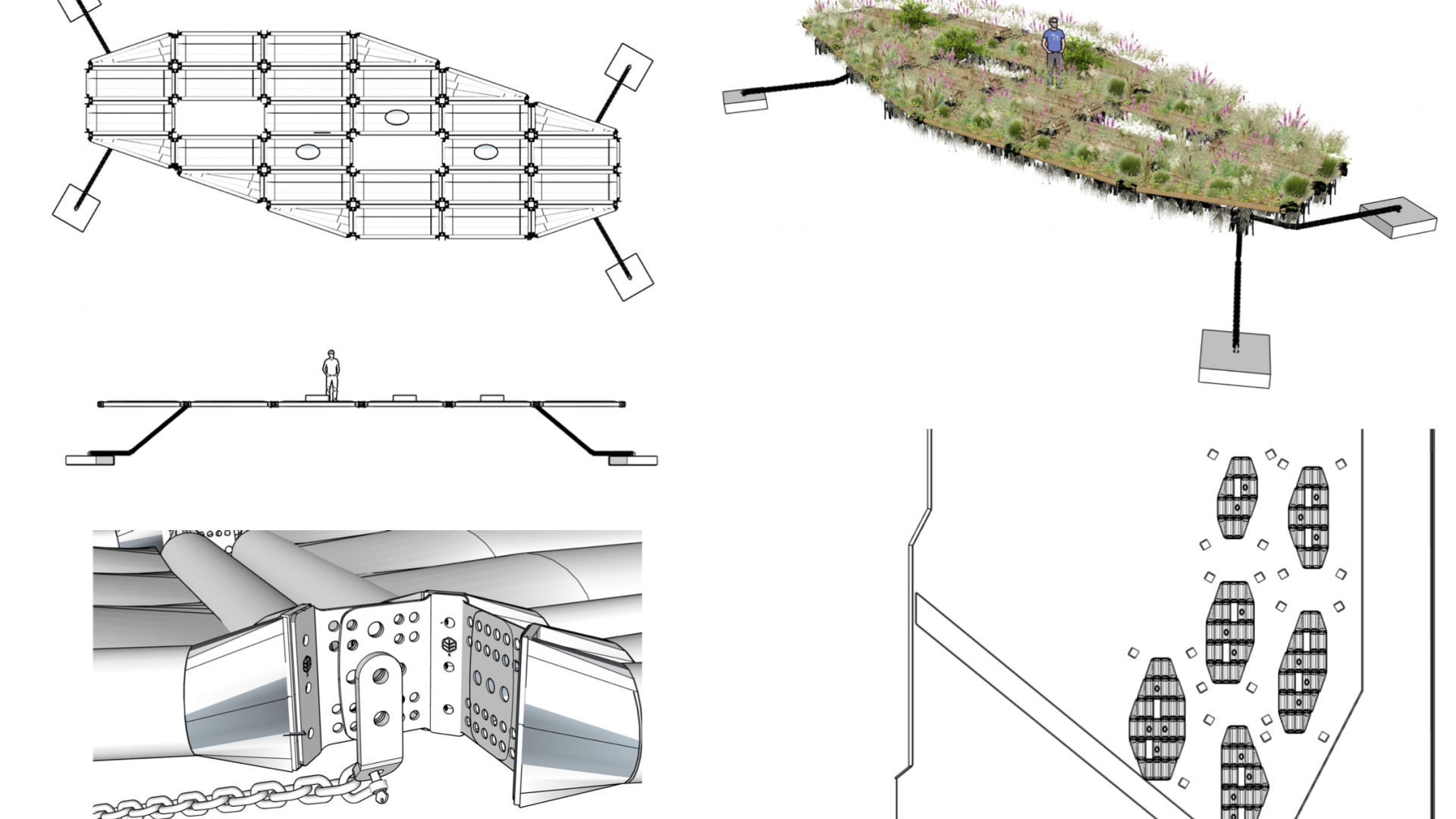 Biomatrix is also part of a team led by Studio Egret West and Cobe that has recently been shortlisted for the Thamesmead Waterfront Masterplanning competition. It has been a delight to work with a team of such passionate and talented professionals, who have a wealth of relevant experience.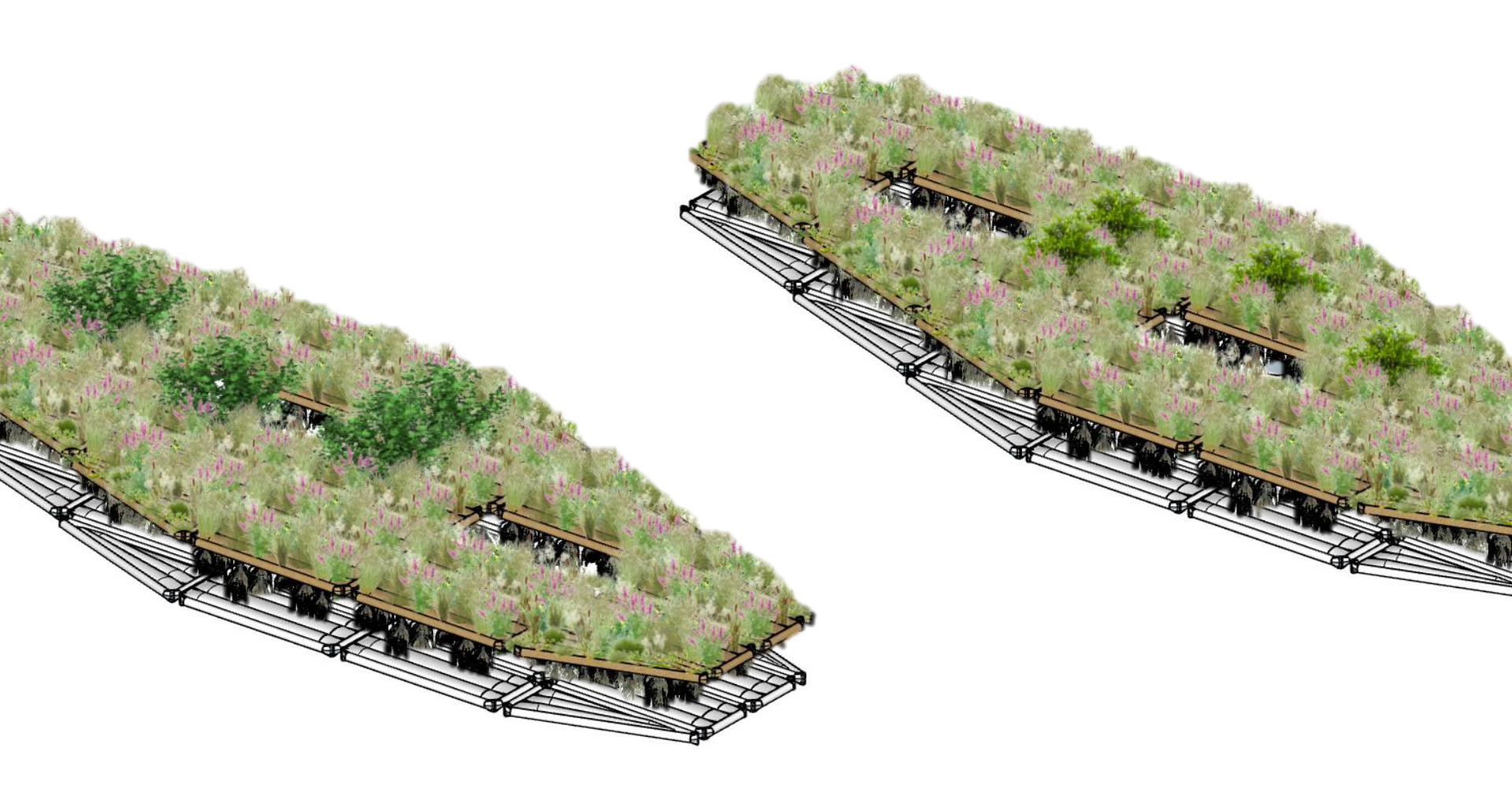 We look forward to seeing how the Floating Islands in Southmere Lake grow and mature during their second growing season as they continue to provide habitat and improve the water quality in the lake.