Bringing New Life to Dutch Canals
The Netherlands is famous for its waterways. Now pioneering projects are bringing new life to these historic water cities. In September 2018, two sections of Floating Ecosystems were installed in the Laakhaven Canal adjacent to The Hague University of Applied Science. Biomatrix worked in collaboration with Havenhout.nl on this installation. 
September 2018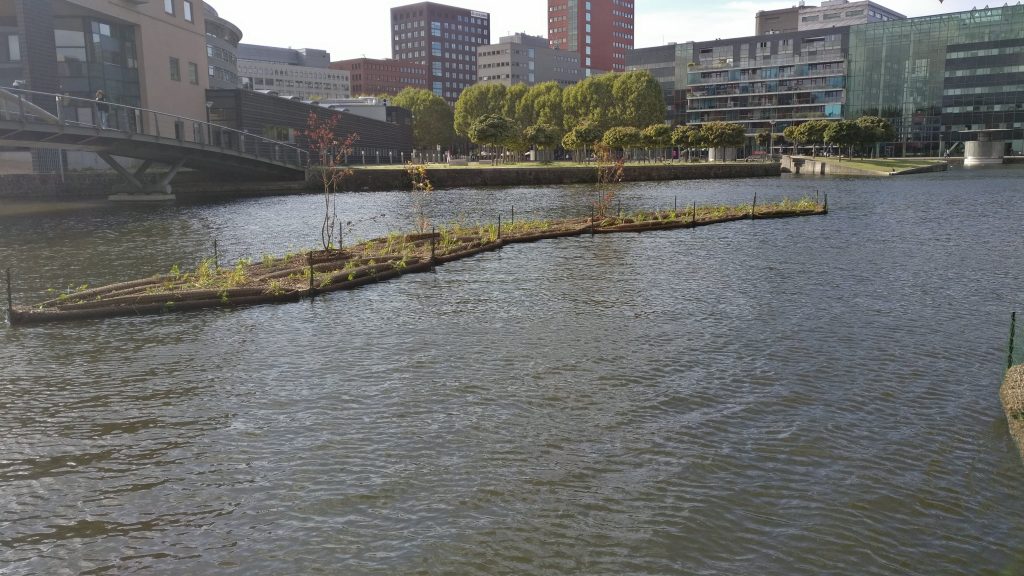 September 2019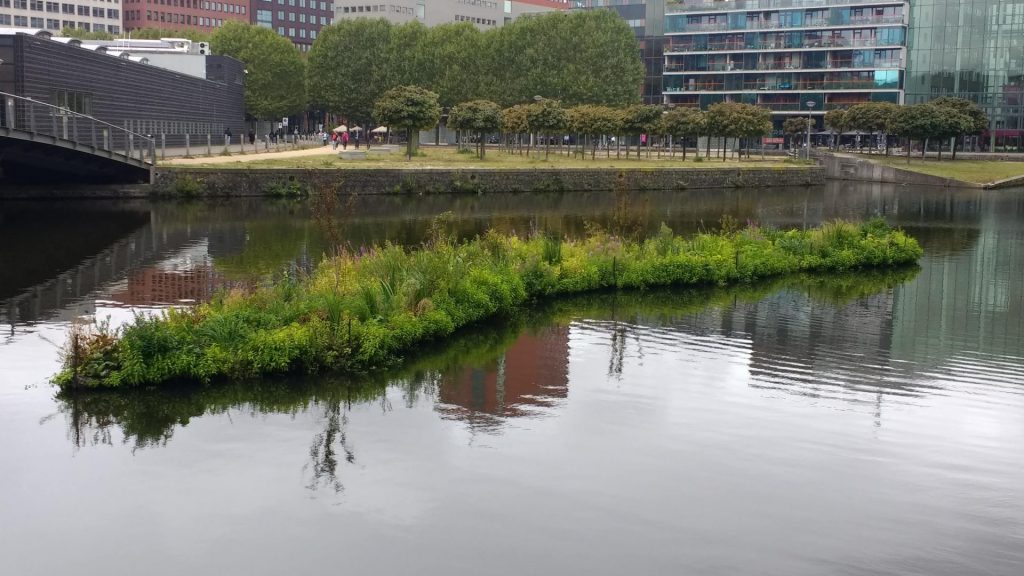 Watch this short video to see inspiring footage of this project.
Design
Modular components allow ecosystem design to respond to the surrounding architecture & urban fabric.
September 2018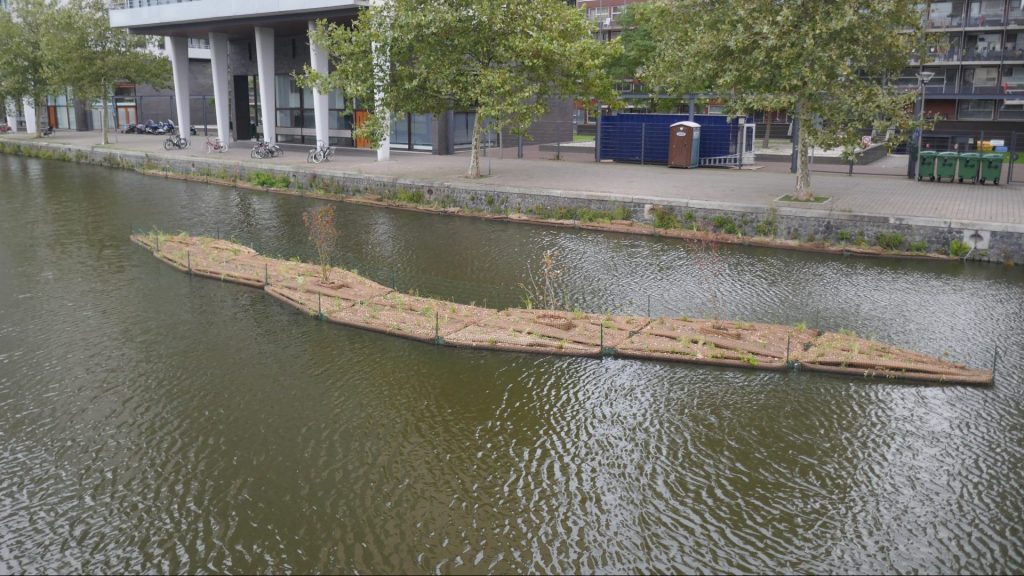 November 2019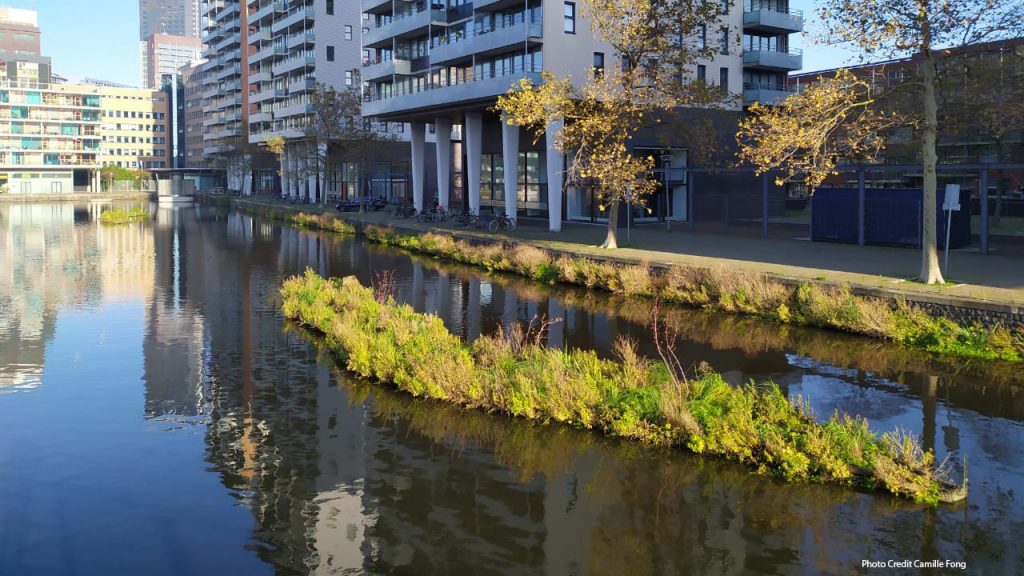 The plants provide habitat above and below the water's surface and break down nutrients in the water. This installation, funded by the Hague City Council and Delfland Region, is a haven for wildlife in the heart of the city.  It is also helping to make the area more interesting and diverse for the many people who walk along the banks and bridge.