Engaging Communities in Ecological Restoration
In central London volunteers help to install floating habitat for wildlife. Through planting & launching these Floating Ecosystems they are working to restore and regenerate their local waterway. This project delivered for the London Wildlife Trust transformed the hard brick-lined edge of Regents Canal at Camley St Natural Park into a thriving riparian ecosystem. These types of projects provide incredible engagement opportunities for volunteers, schools, and community groups.
Watch this short video to see amazing before and after images of this project and video of the volunteers in action.
Creating Floating Ecosystems in urban centres allows people to connect with ecological restoration and renaturalisation in a way that they can relate to on an ongoing basis. They can observe the results of their efforts as they flower and mature season after season.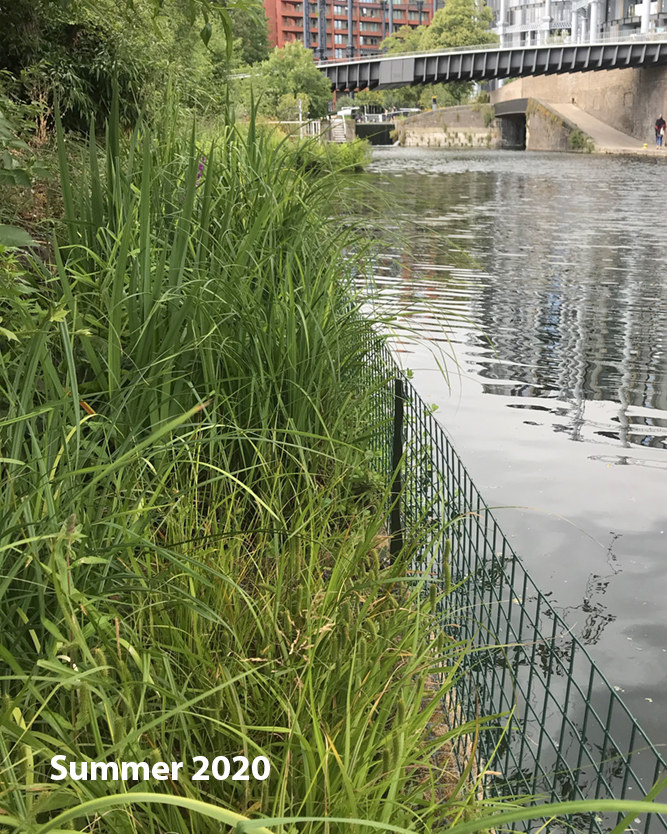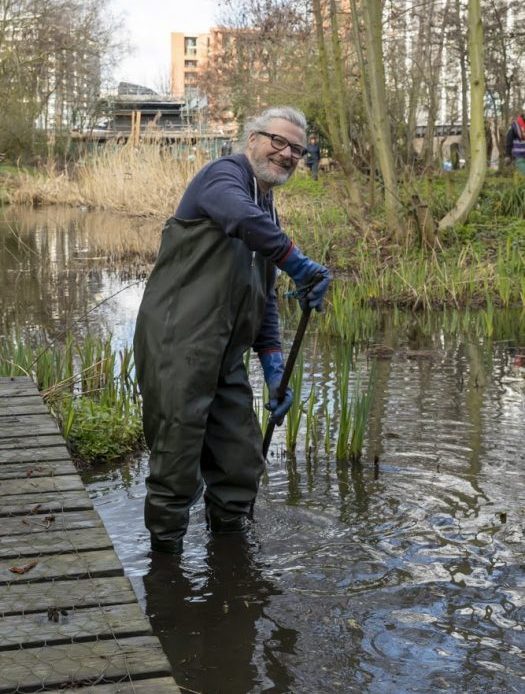 Camley Street Natural Park is a unique urban nature reserve surrounded by significant new development in a bustling part of central London. The project was planted and installed by dedicated volunteers working together with Biomatrix.
The new Floating Ecosystems incorporate habitat for birds to nest, invertebrates to live, & fish to spawn and shelter from predators. They provide a range of ecosystem functions, including the absorption of excess nutrients from the water, mitigating canal pollution.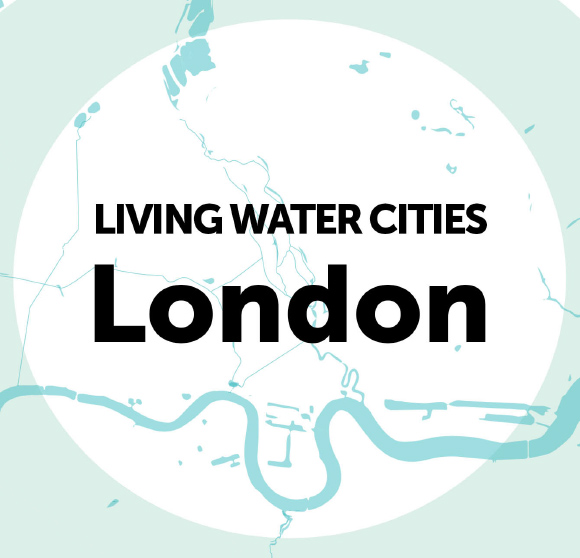 This is another exciting example of one of the ways in which London is renaturalising its waterways and becoming a Living Water City.