Living Sculpture Takes to the Water in Kortrijk Belgium
We are excited to share recent pictures and video of this stunning urban ecological art project. Five new Floating Ecosystems were launched in Kortrijk, Belgium last week as a living sculpture by MDP Michel Desvigne Paysagiste in collaboration with Biomatrix Water as the technology partner. The project is a part of the innovative International art trail Contrei live, which connects 13 municipalities and 16 artistic interventions.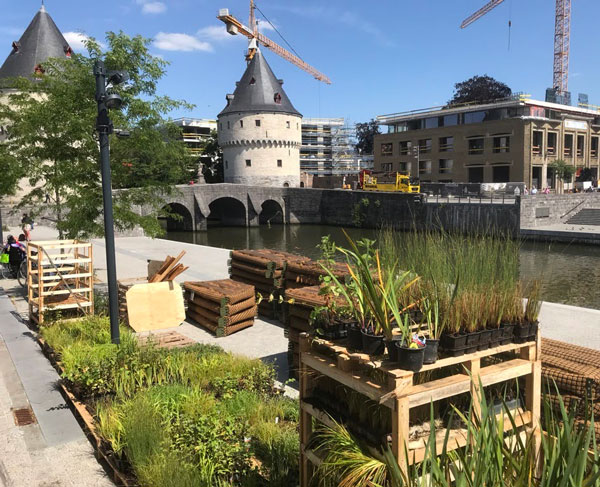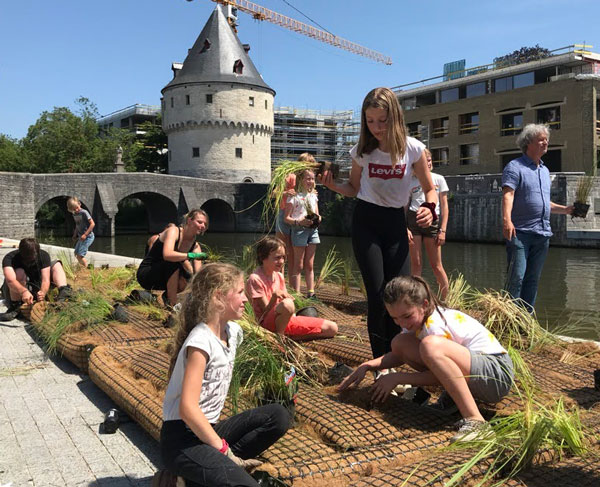 Students from Levensboom Marke school, near to Kortrijk, helped to plant and launch the Floating Ecosystems. Thank you Levensboom Marke School for your incredible help!
Watch this short video to see beautiful footage of the launch of this Living Sculpture.
Contrei live highlights the region's landscape in an extraordinary manner, using water as the guiding principle. The project seeks to question, to amaze, and to create connections between locations, between generations, between art and landscape, and between dream and action.
The aim is to allow both residents and visitors to discover the region through a new lens by means of a number of artistic interventions at the intersection between art, design, architecture, and landscape.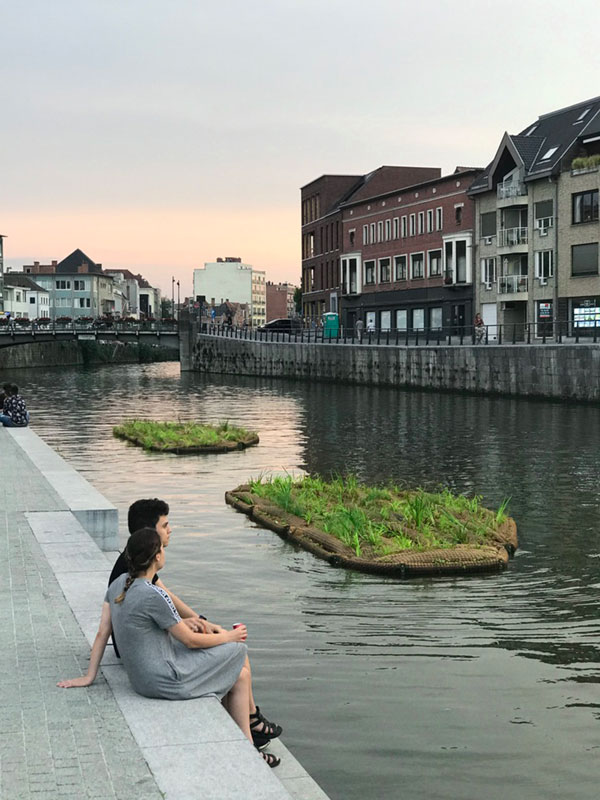 The Floating Ecosystems are on the River Leie in front of the striking Broeltowers, which are a listed monument and known as the symbol of the city of Kortrijk. They form one of the last remaining parts of the medieval city wall around the city.
The newly planted native aquatic plants will grow and become established over the summer.  The Floating Ecosystems will provide habitat and biodiversity within and upon the River Leie.
Photo Credit Tony Decruyenaere