Four Awards Won in December for Flood Reduction in North Tyneside Collaborative Project
We are delighted to announce that a project that we contributed to, won four awards in December. This innovative flood reduction project at Killingworth and Longbenton in North Tyneside, UK, protects the communities from flooding, improves water quality, and provides amenity and biodiversity. This is a good example of how Biomatrix works with water utilities and engineering firms to deliver award-winning projects.
Awards
It was awarded the prestigious WaPUG prize at the CIWEM (Chartered Institution of Water and Environmental Management) Urban Drainage Group Awards.
Then, the second of the award wins came from the Environment Agency's Flood & Coast Excellence Awards.
Finally, the scheme took home two awards at the CECA (Civil Engineering Contractors Association) North East Awards 2020. These were the Environmental Project of the Year award and the Going the Extra Mile award.
The project, which was carried out as a partnership between Northumbrian Water, North Tyneside Council, the Environment Agency and Esh-Stantec, saw developments taking place within the areas of Longbenton and Killingworth in order to reduce the risk of flooding during heavy rainfall to 3,500 homes within the area. As part of the scheme Biomatrix installed 3 large Floating Islands on Killingworth Lake to improve biodiversity and provide natural habitats for wildlife such as fish and nesting birds in the area.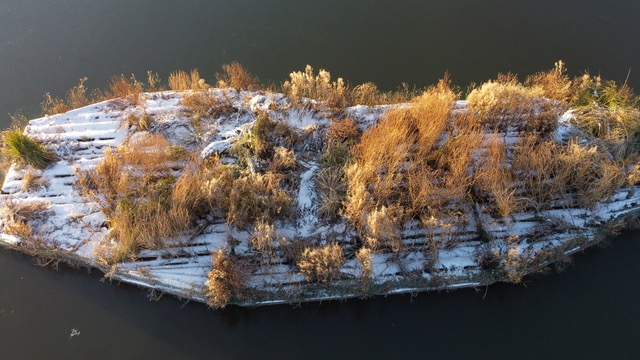 Snow carpets one of our Floating Islands in Killingworth Lake last week. The Islands can easily withstand ice and snow and the plants will start to grow again in the Spring. Photo Credit Wally and Magpie.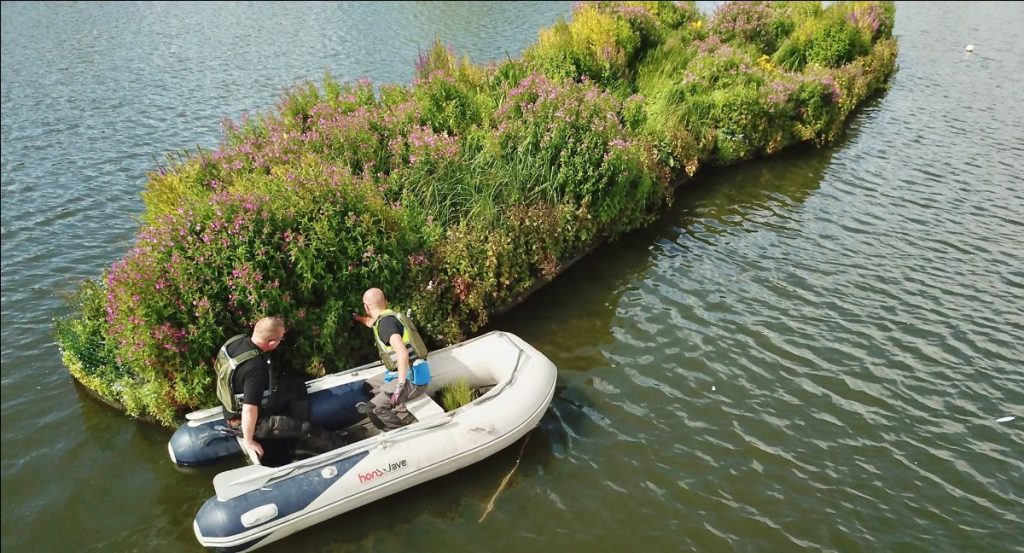 Four Seasons Colour the Floating Ecosystems on Killingworth Lake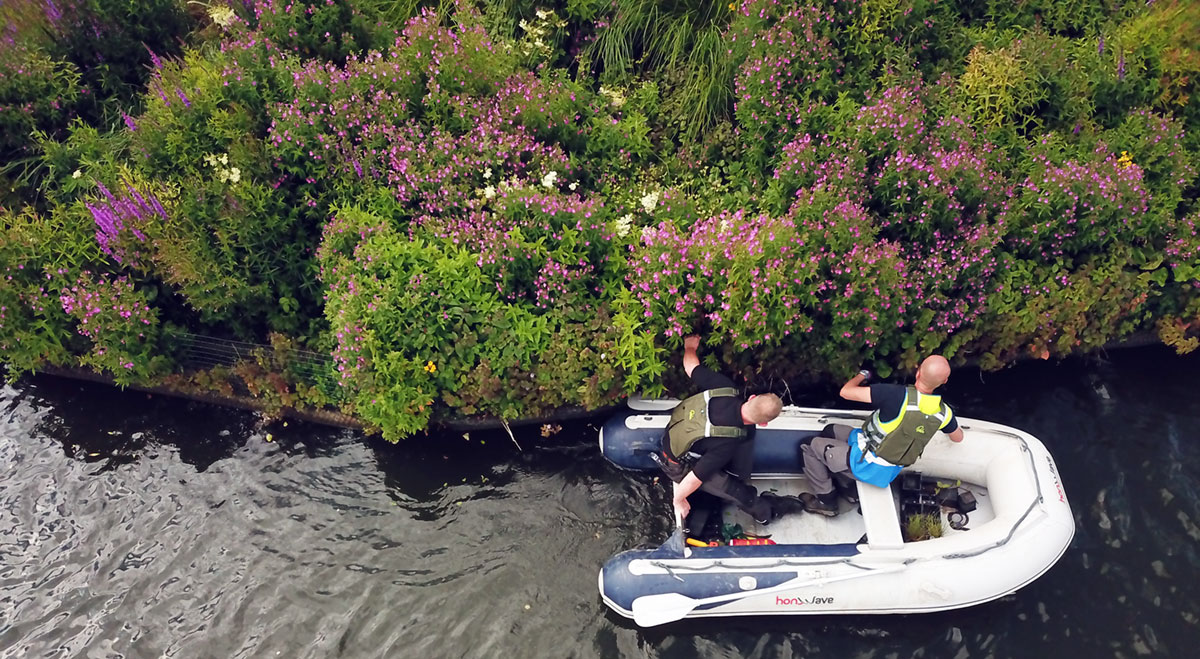 In Summer the Floating Ecosystems were abundant with blossoms.